Abrupt and sad news for fans of ITV comedy Benidorm, as creator Darren Litten has confirmed that the series will have no new episodes following this week's installment.
Mixed messages regarding the fate of the long-running series have been circling the internet for some time, with ITV themselves never confirming its plans to cancel Benidorm following its tenth series. There have also been rumours of a Scarborough-set spin-off.
But perhaps we should be looking no further than Litten, who created the series more than a decade ago, to confirm what's happening. He wrote on Twitter: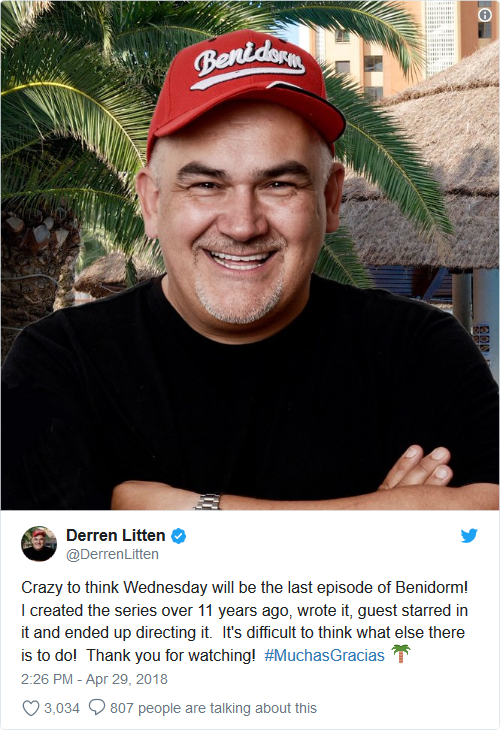 "Crazy to think Wednesday will be the last episode of Benidorm! I created the series over 11 years ago, wrote it, guest starred in it and ended up directing it. It's difficult to think what else there is to do! Thank you for watching! #MuchasGracias"
Then again, Litten firmly denied news of the cancellation back in March, so it appears this may have been a last-minute decision.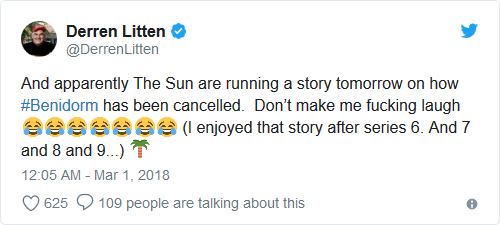 Let's just hope the show goes out on a high this Wednesday.