Following the sightings of Russell T Davies and David Tennant together in Cardiff last week, another surprise visitor to the Doctor Who set has been revealed.
POTENTIAL SPOILERS BELOW
Georgia Moffett has been photographed on the TARDIS set with Peter Capaldi, although it is unclear when the photo was taken.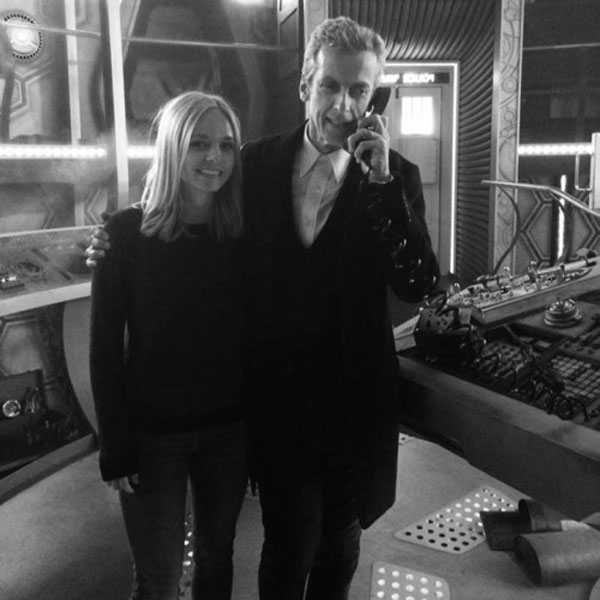 Moffett appeared in 2008's 'The Doctor's Daughter' episode as Jenny, the daughter of the Tenth Doctor, albeit artificially created from his DNA when it was forcibly sampled with a progenation machine.
The character survived at the end of the episode, reportedly at the request of current showrunner Steven Moffat, although she has not been seen since.
One of the theories about the character that will be played by Game of Thrones star Maisie Williams in Season 9 is that she is a regenerated incarnation of Jenny.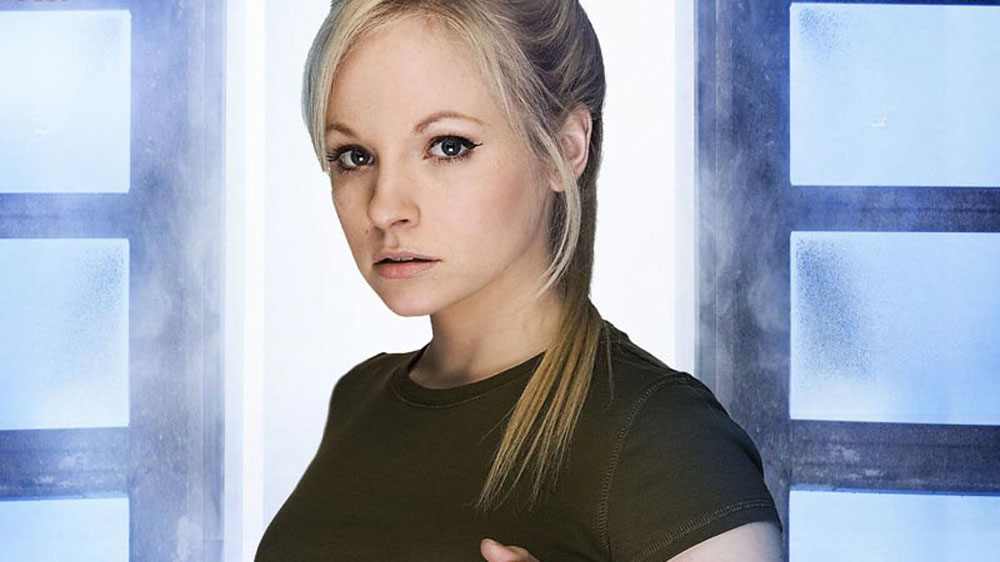 Moffett, no relation to Steven Moffat, is also the daughter of Peter Davison (the Fifth Doctor) and married to David Tennant (the Tenth Doctor).
2005-2010 showrunner Russell T Davies was spotted in Cardiff with David Tennant last week, fuelling speculation that Tennant is filming new Doctor Who scenes.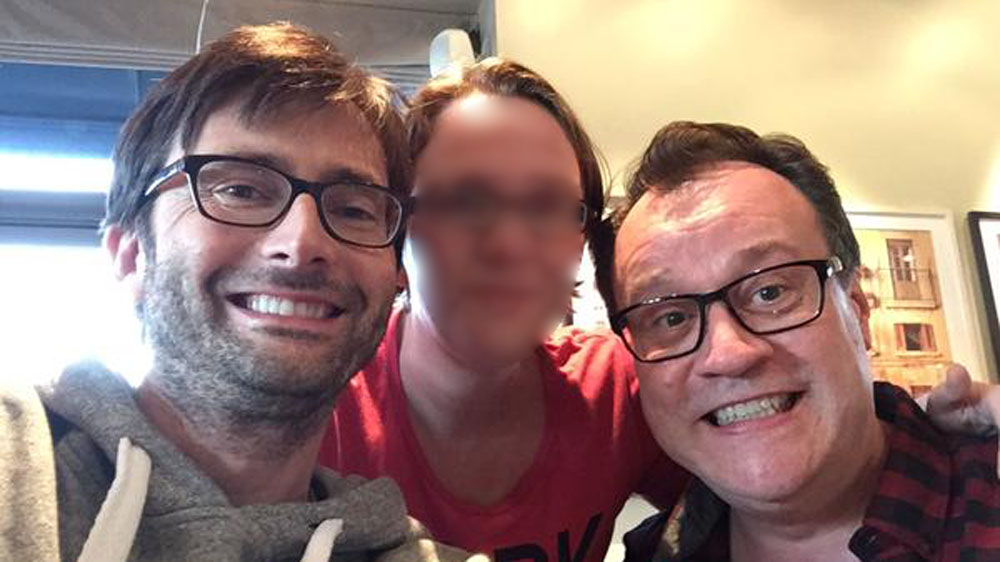 Peter Capaldi has hinted in recent interviews that his previous role as Caecilius in 2008's 'The Fires of Pompeii', which featured David Tennant's Doctor, will be addressed in Season 9.
> Buy Season 8 on DVD on Amazon.
> Buy Season 8 on Blu-ray on Amazon.
Season 9 has been filming in Cardiff since January and begins on Saturday 19 September on BBC One.
> Here's everything we know about Season 9 so far.
Do you think Jenny will return to Doctor Who in the new season? Let us know below…