Doctor Who star Alex Kingston has discussed the possibility of signing up for a full season as the show's regular companion.
The Arrow actress made her Doctor Who debut as River Song in 2008's 'Silence in the Library' and returns to the role in this year's Christmas special, 'The Husbands of River Song'.
> Order 'The Husbands of River Song' on DVD on Amazon.
> Order 'The Husbands of River Song' on Blu-ray on Amazon.
Kingston told The Guardian: "I don't know whether they would [have River join full-time] because in a sense I think what the fans love is she'll come in for an adventure but then goes off again – so one can sort of spend one's time imagining what she does when she's not with the Doctor."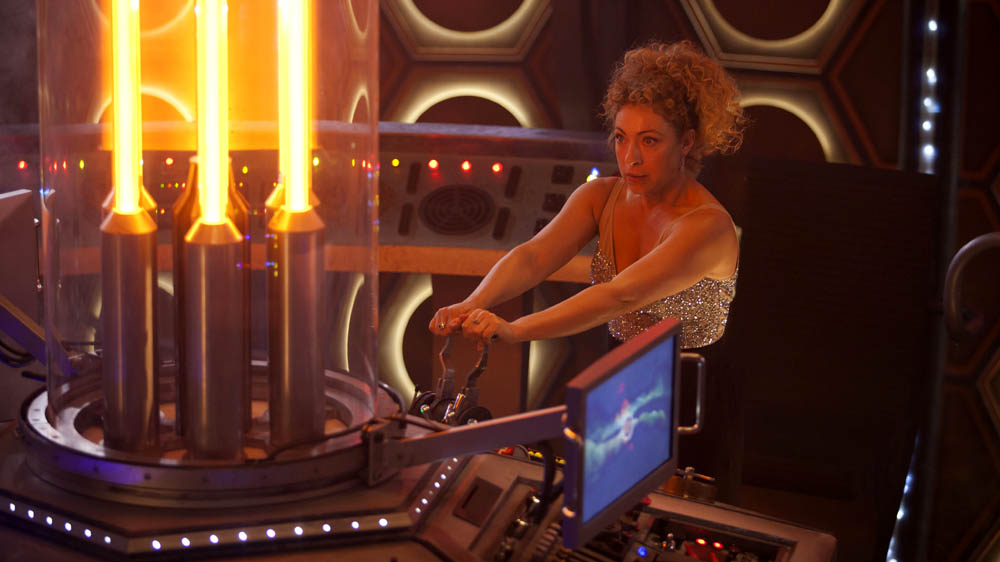 She added: "I think if she were a constant companion I'm not sure whether the fans would enjoy that so much; it would take away from the opportunity for someone else to be a companion. I'd like it if she came back again but, yeah, I think it works best the way Steve [Moffat] has always interpreted their relationship."
> Here's everything we know so far about Season 10.
Would you like River Song to be a full-time companion? Let us know below…