Stephen Amell has been playing Oliver Queen, the lead character in The CW's Arrow TV show, for seven years now. And in a new interview, he's suggested that the DC-Comics-inspired series could feasibly carry on without him.
Chatting to Michael Rosenbaum on the Inside Of You podcast, Amell was asked what his character has left to do.
"You bring up a good point," said Amell. "This is what I've been thinking about: What else does my character have to do? Like what else?"
Rosenbaum offered a one-word suggestion: "Die!"
Amell did admit that "that's the only thing left for him to do", before playing down the idea of Oliver getting killed off: "I find it incredibly difficult to believe that would ever happen – I don't know that anyone would allow themselves to be cornered by killing the title character of the show.
"The only thing that is left for him to do – and he doesn't need to die to do this – is he needs to leave a legacy. Because we have all these other shows that exist.
"So whether Arrow continued on in the absence of Oliver Queen, or someone else took up the mantle of the Green Arrow… I think leaving a legacy is the last box left to tick for the character."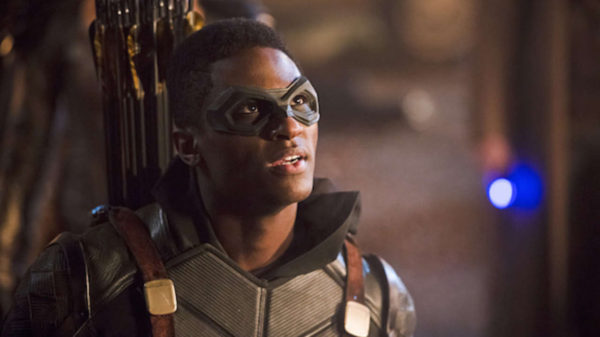 Let's not forget, either, that in an early episode of Legends Of Tomorrow, we saw a future Star City where John Diggle's son had become the Green Arrow. The CW has already toyed with the idea of Oliver giving up The Hood, then, and it'll be interesting to see if that concept rears its head again.
That 2046 incarnation of Star City was presumably erased from the timeline after the Legends defeated Vandal Savage, but that doesn't mean that similar themes and plot points couldn't reoccur in future. It's certainly noteworthy that Amell is thinking about his character's legacy and how it could be handed down.
For now, though, Ollie has other things to worry about: Arrow season 6 ended with Oliver finally revealing his double life as the Green Arrow to the general public and the authorities, which led to him promptly being plonked in prison.
We'll just have to wait and see to find out whether the idea of Ollie passing on the mantle crops up in season 7.
We'll keep bringing you Arrow news as we hear it.