Koch Media has announced the release of two new Doctor Who DVDs, which will be of particular interest for fans of the Third Doctor's era.
The Doctors: The Jon Pertwee Years arrives on Monday 6 March and features an impressive collection of interviews from the actors and creators who brought the Third Doctor's world to life in the early 1970s.
Pre-order The Doctors: The Jon Pertwee Years on DVD on Amazon here.
Also released on Monday 6 March is Wartime Chronicles. The first ever independently produced Doctor Who spin-off features original cast member John Levene, reprising his role as UNIT's Sergeant John Benton.
Pre-order Wartime Chronicles on DVD on Amazon here.
Presented by voice of the Daleks Nicholas Briggs with a special introduction by Nicholas Briggs and producer Keith Barnfather, the two-disc special edition The Doctors: The Jon Pertwee Years includes six hour-long documentaries featuring the best in-depth Doctors interviews ever undertaken.
Described as "an intriguing ghost story" by Doctor Who Magazine, Wartime sees UNIT's Benton trapped in a nightmare world, where past and present seem as one, will he be lost forever or can he fight his way back to reality? A reality where he is desperately needed! The new two-disc special collector's edition features behind-the-scenes material, a brand new introduction and Jon Pertwee & UNIT Live on Stage (an entertaining convention panel featuring Jon Pertwee and the UNIT team).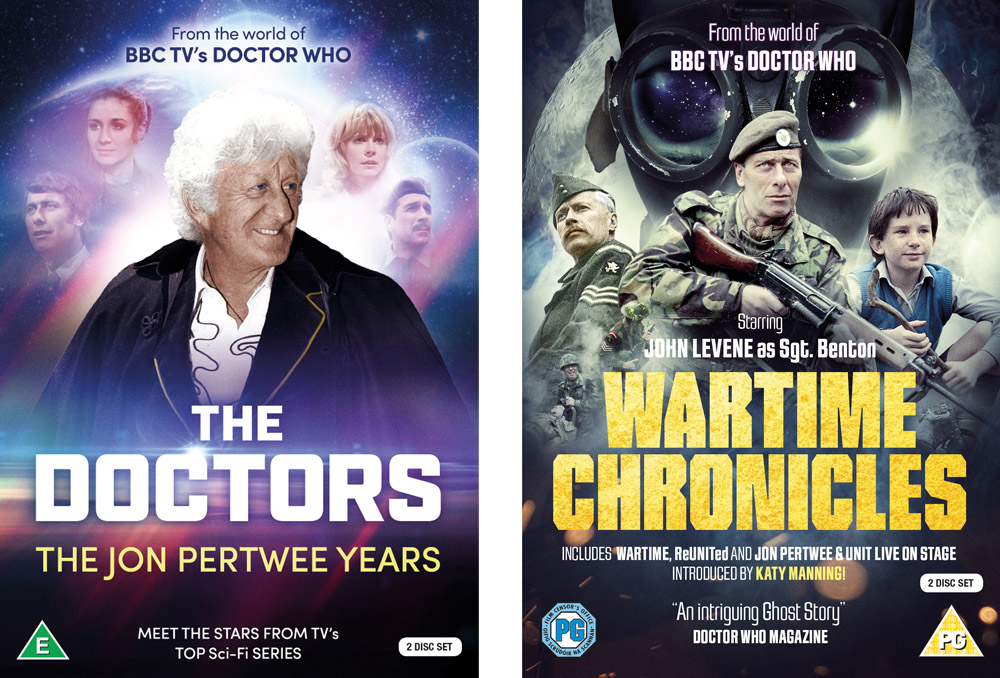 12 new Doctor Who episodes have been filming in Cardiff since June 2016, with Pearl Mackie and Matt Lucas joining Capaldi as the Doctor's latest companions, Bill Potts and Nardole.
Here's everything we know so far about Season 10.
Doctor Who returns on Saturday 15 April on BBC One.
What's your favourite memory of the Jon Pertwee years? Let us know below…