The first season of Marvel spin-off Agent Carter (finally) completed its run in the UK last month.
So now that Peggy has put paid to the evil machinations of Leviathan, it's time to look to the future.
Peggy and her pals will return in a 10-part second season in 2016, which is to be set in Los Angeles.
Here are a few things we hope to see when Agent Carter returns…
The creation of S.H.I.E.L.D.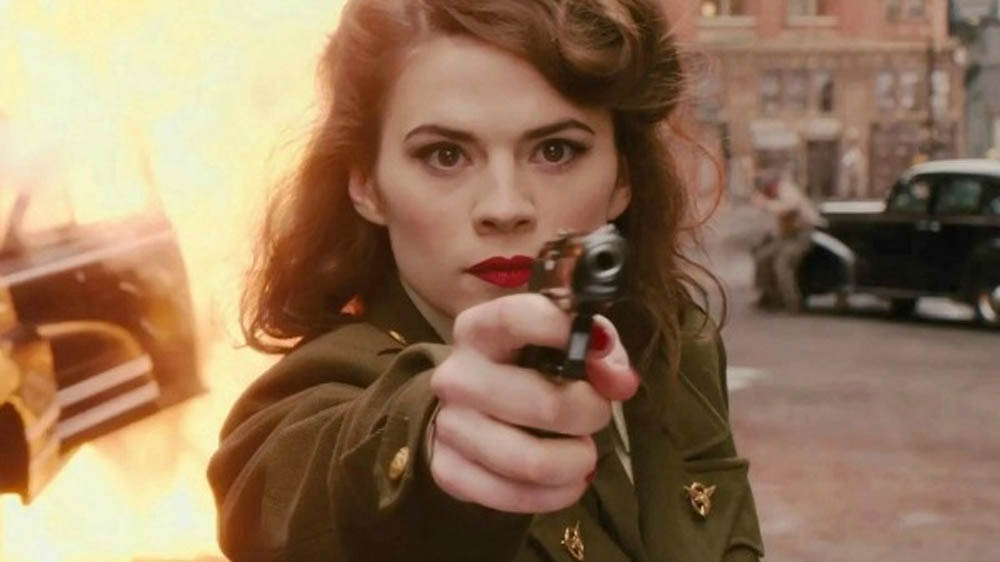 The Strategic Homeland Intervention, Enforcement and Logistics Division (yes, someone really wanted the initials to spell out 'S.H.I.E.L.D.') is a major part of the MCU and we have previously been told that Peggy was one of the founders of the organisation.
While it shouldn't subsume the plot (there is another show called Agents of S.H.I.E.L.D., after all), completest fans would love to have this piece of the Marvel world's history filled in.
Jarvis and Peggy team-up (again)
Hopefully this one is a given but the dynamic duo of Peggy and Jarvis always deserves a mention. Their bickering and oh-so-British bantering was the heart of the first season and it would be a great loss to the show if it wasn't there next time around.
However, the touching moment in the season one finale when Jarvis said he 'would be honoured to assist [Peggy] at a moment's notice' would seem to suggest that we need not worry.
Everyone knows Peggy's value
The quote that's become the most emblematic of all of Agent Carter is Peggy's triumphant line from the finale – 'I know my value. Anyone else's opinion doesn't matter.'
However, while that marks a significant personal realisation for the character, it would be nice if in the second season Peggy's co-workers understood how great she is too. The first season dealt very well with Peggy's struggle in a sexist workplace but it's probably time for her to have won that battle.
More from Angie
While Peggy's best friend, Angie, got a little more to do in the final episodes – finding out about Peggy's job and the pair moving in to one of Stark's places together – it would benefit the show if next year Angie was a more consistent presence.
The perky waitress was a great contrast to Peggy's super-cool secret agent and a further exploration of their friendship would be interesting to watch.
Dottie's revenge
Dr Fenhoff, with his apparently magic ring and hypnosis powers, might have been the brains of the operation but Dottie Underwood – AKA Black Widow! – was definitely the most formidable of the opponents Peggy faced in Season 1.
A dark mirror of Miss Carter herself, the two were actually kept apart for most of the season and when their big climactic fight came in the finale it was unexpectedly brief. Hopefully this will be rectified in Season 2 and the pair can have a proper rematch.
> Buy the first season of Marvel's Agents of S.H.I.E.L.D. on DVD on Amazon.
What do you hope to see in Season 2? Let us know below…

> Follow Christian Bone on Twitter.
> Read more of Christian's musings on TV, films and books over on his blog.