Some new information about the third episode of Doctor Who Series 11, Rosa was published in the print editions of What's on TV and TV & Satellite Week magazines.
From What's on TV magazine:
The Doctor and her companions travel back in time to Montgomery Alabama in 1955, where they meet Rosa Parks, a legend of the US civil rights movement. But they're up against an evil criminal called Krasko who's determined to prevent the fight for equality.
From TV & Satellite Week magazine:
…when the Doctor detects a strange energy source coming from Montgomery's bus depot, she realizes the might not be the only time travellers in town. A criminal called Krasko plans to stop the bus boycott, yet the cosmic racist has met his match in the Doctor and her friends. Inspired by Parks and determined to make his late grandmother proud, Ryan is willing to do whatever it takes in the fight for equality.

…viewers will be shocked by the abuse Ryan is subjected to in the opening scenes.
From What's on TV magazine:
[Ryan] does need a little help from Yas and his bus driver step-grandfather Graham.
The guest stars of the episode are as follows:
Rosa Parks: Vinette Robinson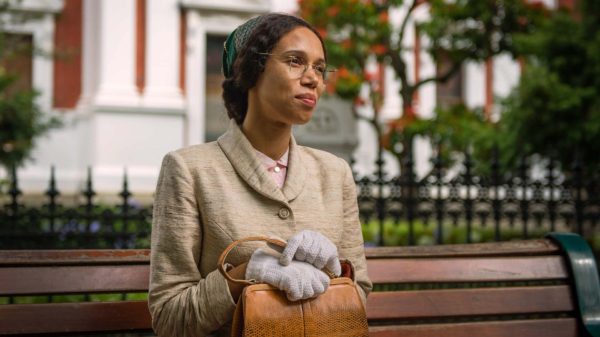 Krasko: Joshua Bowman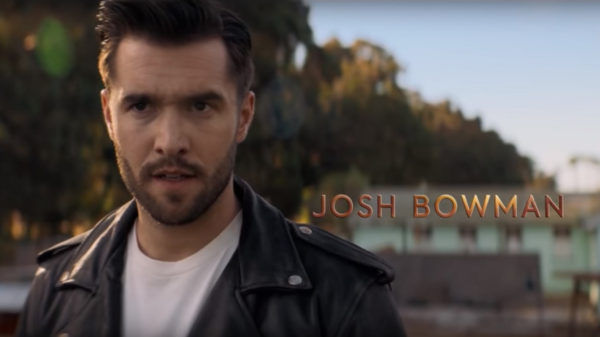 James Blake: Trevor White
Excited to finally be able to announce I'm playing James Blake in the upcoming @bbcdoctorwho episode "Rosa", with the incredible @_vinette as Rosa Parks. Airs Oct 21 on @BBC. #DoctorWho #DrWho #JodieWhittaker @BradleyWalsh @MandipGill @TosinCole pic.twitter.com/rroy44Cczv

— Trevor White (@mrtrevorwhite) October 11, 2018
Mr Steele: Richard Lothian
Police officer: Mason Gareth Marks
Raymond Parks: David Rubin
Martin Luther King Jr.: Ray Sesay
Fred Gray: Aki Omoshaybi
Elias Griffin Jr: David Dukas
Arthur: Morgan Deare
Waitress: Jessica Claire Preddy
BBC America released some photos from the episode: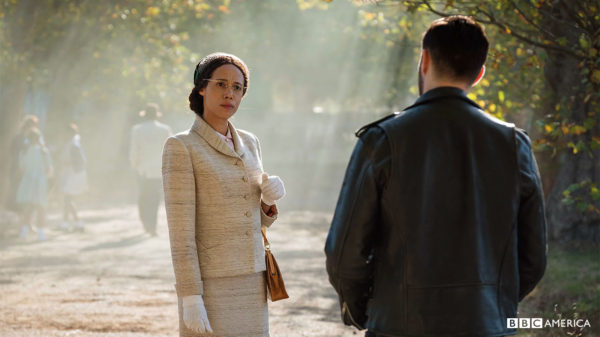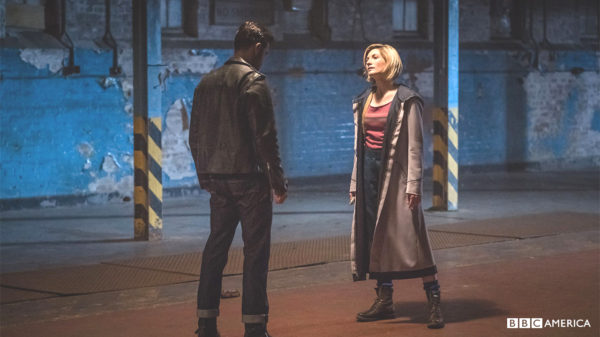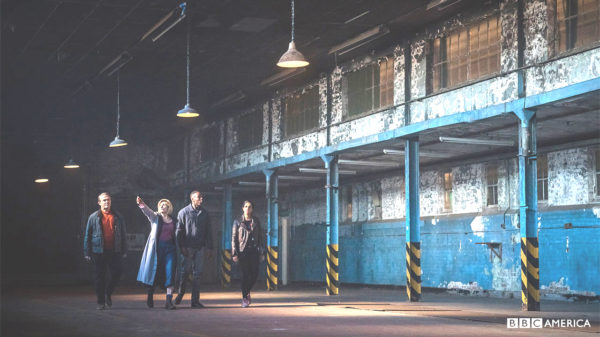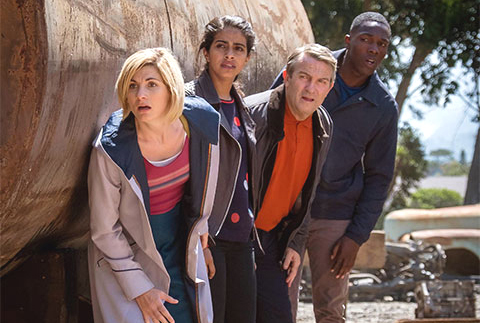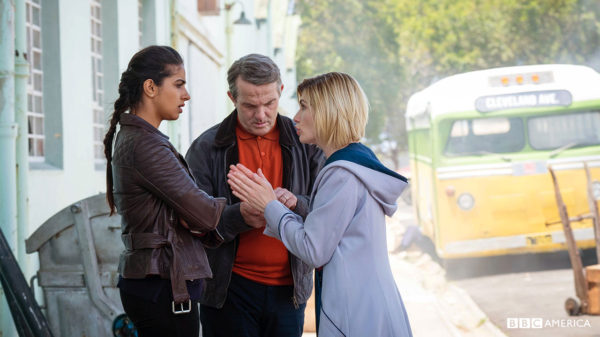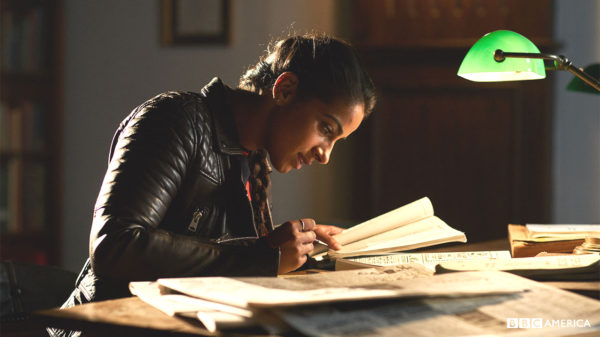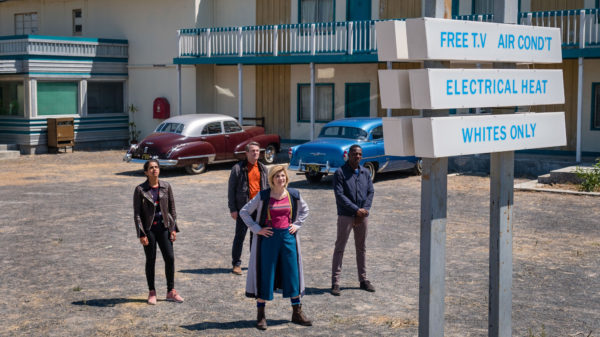 Some additional photos and stills from the episode: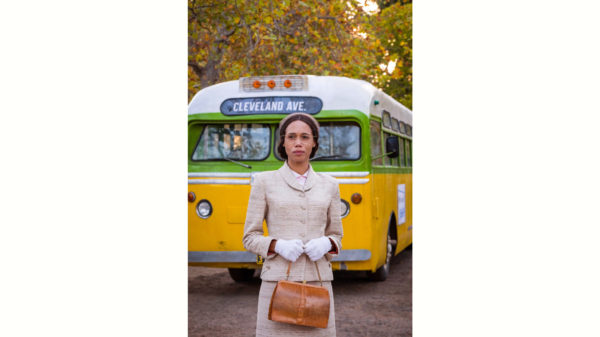 Stills from the Series 11 and Rosa trailers: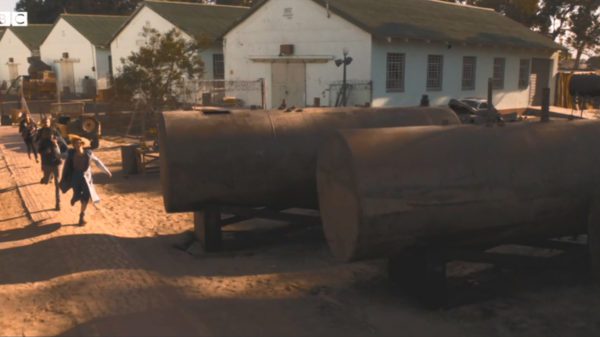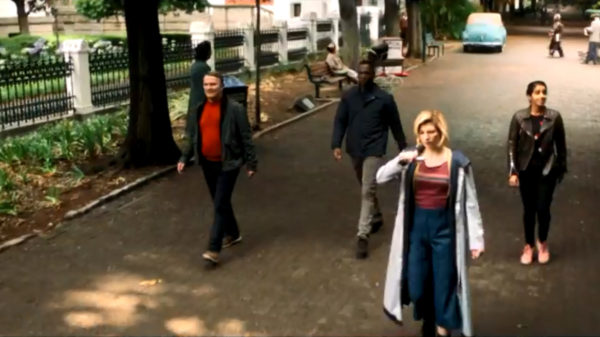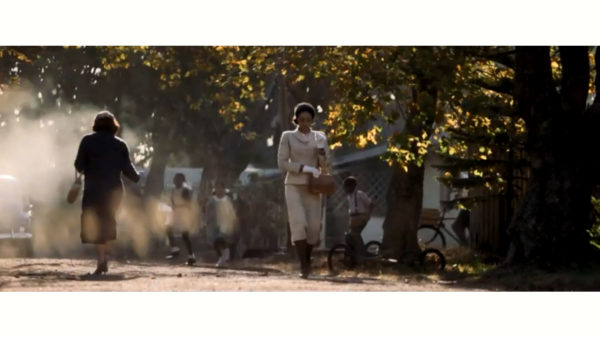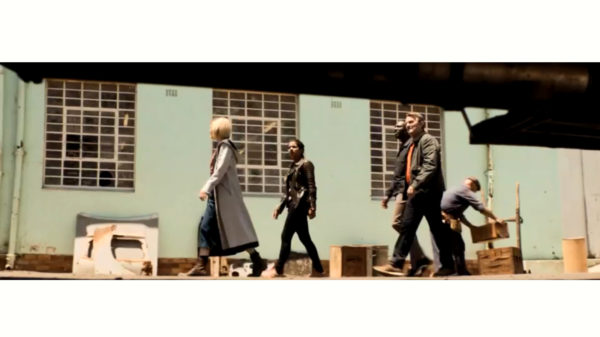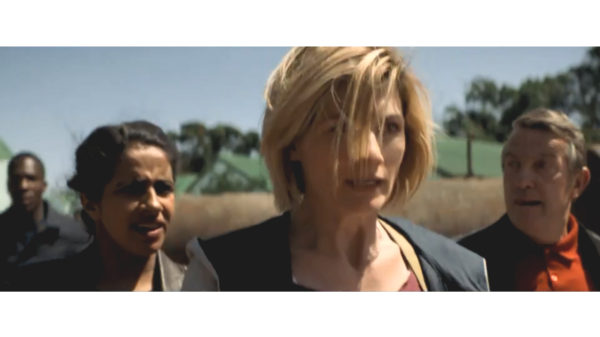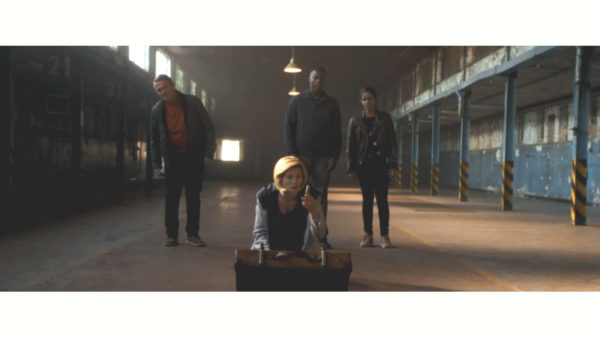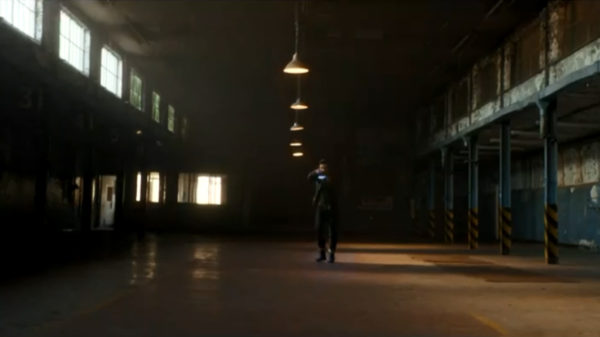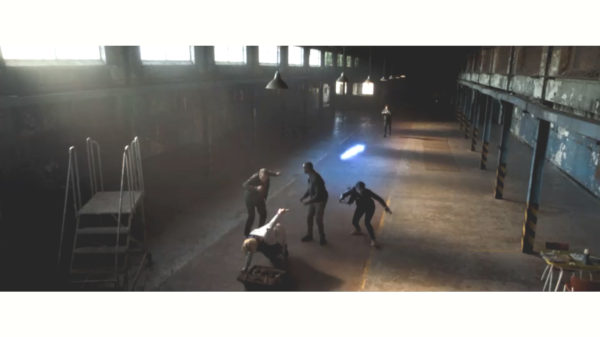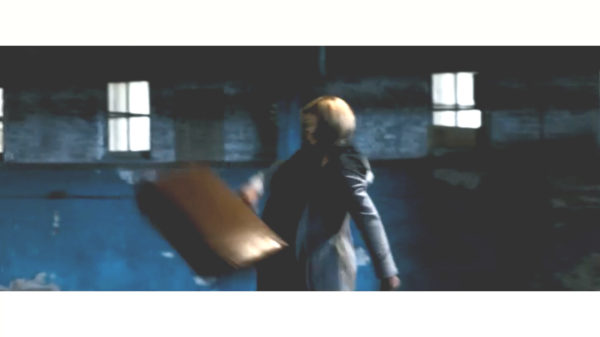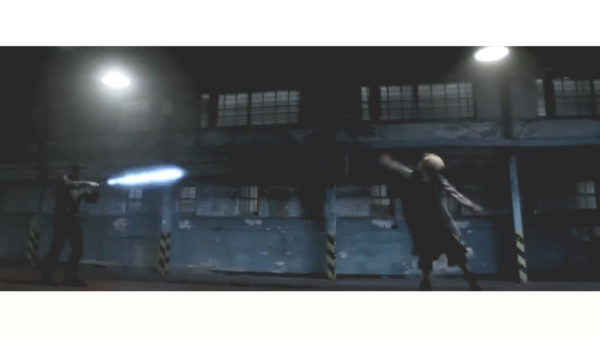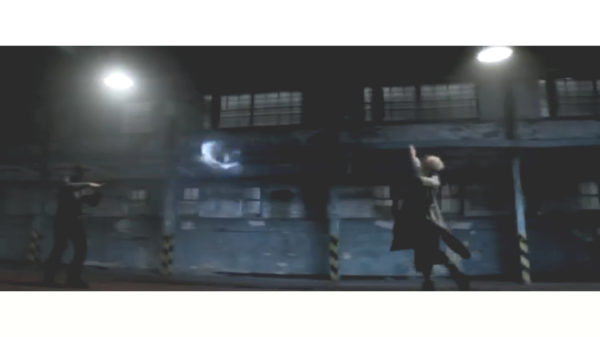 Behind-the-scenes photos from the filming:
Jodie Whittaker is pictured aiming her sonic screwdriver at a small, shabby-looking whitewashed wooden door locked with five padlocks. A rigger is seen working an apparatus behind the door, I presume to make it appear as if the Doctor is unlocking the padlocks with her sonic screwdriver.
Rosa airs on Sunday, October 21, at 6:55 p.m. on BBC One and 8:00 p.m. on BBC America.