Battlestar Galactica, Quantum Leap and Warehouse 13 all gain a new UK home. 
While the Peacock brand name isn't instantly recognisable to UK viewers, you've doubtless watched plenty of its shows. It's the streaming brand name of the mighty NBCUniversal, whose logo has featured the multicoloured bird since the 1980s.
Their new deal with Sky, which begins on 16th November, brings both original series and a sizeable back catalogue. This includes a number of cult titles (and an unhealthy pile of reality content, which isn't really our thing).
Here's some of what's coming;
Drama
Battlestar Galactica, Monk, Bates Motel, Heroes, Friday Night Lights, 12 Monkeys, Downton Abbey, House, Suits, Quantum Leap, Warehouse 13, The Equalizer and Grimm.
Peacock Orignals
Saved by the Bell, Rutherford Falls, Punky Brewster, The Girl in the Woods, Five Bedrooms and Vanderpump Rules.
Peacock also has more new shows in the works, such as MacGruber, Bel-Air, Joe Exotic (working title), Killing It, Vampire Academy, Irreverent, The Innocent, The Resort, The Missing, The Best Man and Angelyne. They will also be home to the upcoming Battlestar Galactica continuation and the Fresh Prince of Bel-Air reboot.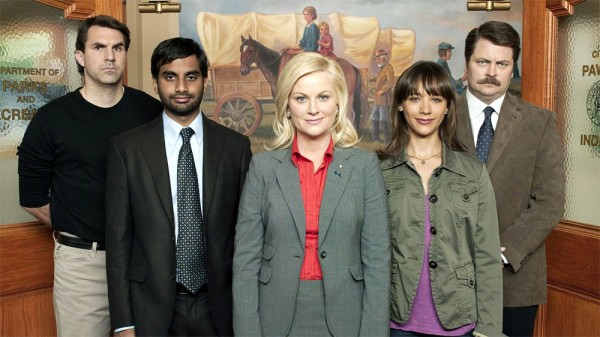 Comedy
The Office, Parks and Recreation, 30 Rock, Will & Grace, The Mindy Project and Saturday Night Live.
Films
As well as television, the deal brings a chuck of Universal movies too. Titles include The Best Man, Bird on a Wire, Bowfinger, Brüno, Bulletproof, Children of Men, Definitely, Maybe, Far and Away, Fear and Loathing in Las Vegas, The Game, Hanna, Hannibal, The Last House on the Left, MacGruber, A Million Ways to Die in the West, Meet Joe Black, O Brother, Where Art Thou?, Out of Sight, Pride & Prejudice, Scent of a Woman, Seed of Chucky, A Simple Wish, The Skeleton Key, Tower Heist, United 93, Very Bad Things, What Dreams May Come, and You, Me, and Dupree.
Talking of the deal Zai Bennett, Managing Director, Content Sky UK and Ireland, said: "The introduction of Peacock content on Sky and NOW will expand the incredible line-up available to all our customers, giving them access to even more of the best entertainment from our partners at NBCUniversal. With brand new Peacock Originals, must-watch reality and hit library series we couldn't be more excited to add Peacock for all our customers, at no extra cost."
This feels like another realignment as the broadcasters adjust to the rise of the streamers, but we suppose it's all good for us viewers!