The BBC has released two trailers for the seventh episode of Doctor Who Series 12, Can You Hear Me?
Writer Charlene James described Can You Hear Me? as the "stuff of nightmares" in Doctor Who Magazine.
According to the synopsis for the episode, nightmares are what humans on Earth are experiencing from an alien threat:
From ancient Syria to present day Sheffield, and out into the wilds of space, something is stalking the Doctor and her friends and infecting people's nightmares. As Graham, Yaz and Ryan return home to see friends and family, they find themselves haunted by very different experiences. Who is the figure calling from beyond the stars for help, and why? And what are the fearsome Chagaskas terrorising Aleppo in 1380? To find the answers, Team TARDIS embark on a mission that forces them to face their darkest fears.
Yaz is seen seemingly waking up from a nightmare in her home. Yaz's sister Sonya, played by Bhavnisha Parmar, is in Can You Hear Me?
Graham complains of images projected in his head.
Ryan struggles with equally troubling visions. Ryan's friend Tibo, played by Buom Tihngang in Spyfall: Part 1, makes an appearance.
But it's not just the companions. Even the very young are plagued by horrible nightmares.
This character, played by Ian Gelder, seems to be the alien infecting nightmares. But there is more than one alien. Another alien named Rakaya is played by Clare-Hope Ashitey.
The two aliens seem to know each other and while Rakaya wants to learn more about humans, Gelder's alien wants to "gorge on their fear," according to filming reports.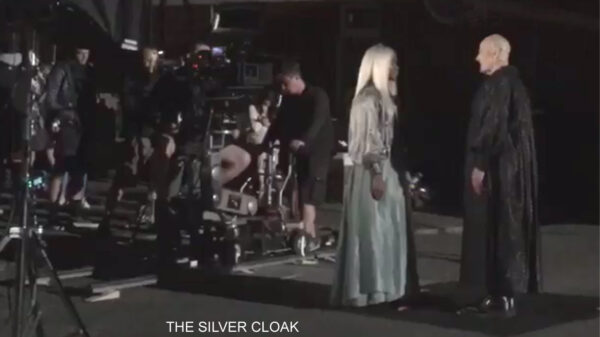 The TARDIS visits 1380 Aleppo.
So what are the Chagaskas terrorising 1380 Aleppo? They could be this creature with huge claws. Chagaskas could be real creatures, a figment of this Aleppian woman's nightmare or aliens who cause nightmares.
A younger Aleppian woman is featured in Can You Hear Me?, played by Aruhan Galieva. She warns the Doctor, "You have to get out!" "Get everyone out of here!"
The young woman is seen on the TARDIS while the Doctor has connected Graham's head to some sort of apparatus.
Gelder's alien and the Doctor have a one-on-one confrontation in the TARDIS. "Your worst fears, my creativity," he triumphantly declares. Is this also a dream?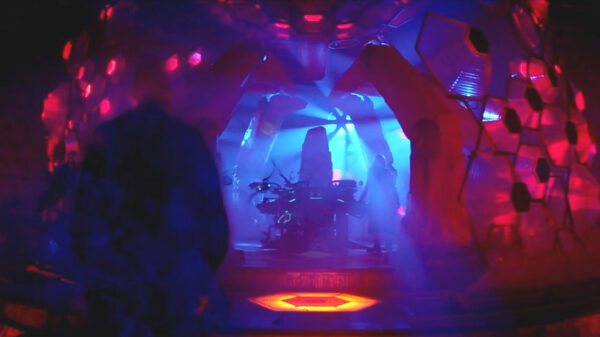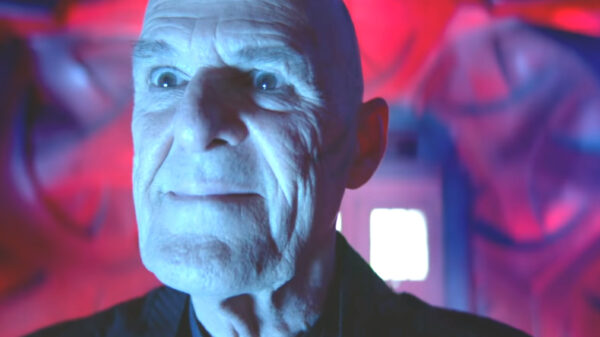 Not featured in the trailer is a character named Anita Patel played by Nasreen Hussain.
Written by Charlene James and Chris Chibnall and directed by Emma Sullivan, Can You Hear Me? airs Sunday, February 9, 7:10 p.m. om BBC One and 8:00 p.m. on BBC America.