Earlier today we reported that there would be a special in addition to the ten episodes of Doctor Who Series 12.
The same person who discovered the existence of the extra episode has now discovered who is directing the special and, according to his CV, Lee Haven Jones is directing a Doctor Who Christmas special.
What? What?!? WHAT?!? pic.twitter.com/iXuUmgKy8Y

— Ruther (@Ruther2) October 9, 2019
"He has directed a number of drama projects, both series and one-offs, for the BBC, ITV and S4C. Lee was lead director on ITV's THE BAY and also shot the DOCTOR WHO Christmas special in 2019."
It should be noted that Haven-Jones' CV states that he shot the Christmas special in 2019, not that the special airs in 2019.
When it was revealed that there would only be a Doctor Who New Year's special in 2019, BBC's entertainment correspondent Lizo Mzimba said while there is "a recognition that fans might want a series every single year, Doctor Who has almost uniquely complex filming requirements and a lengthy post-production period".
The filming of the special is currently happening with the most recent filming at the Capital Quarter car park in Cardiff on October 9.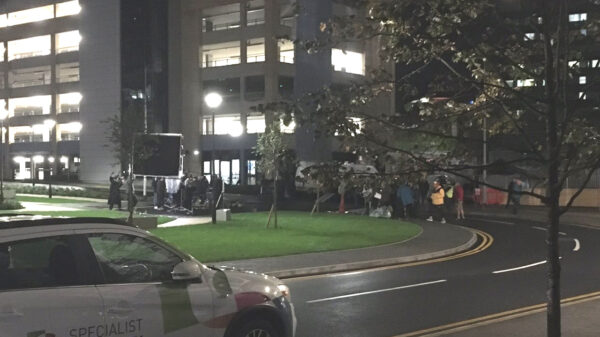 With such a "lengthy post-production period" and the previous assertion by BBC News that "after the festive special on New Year's Day, Jodie Whittaker won't be seen in the TARDIS again next year.", if this is a Christmas special, it likely won't air until Christmas 2020.
Lee Haven-Jones also directed Block 2 of Doctor Who Series 12, currently consisting of Episodes 2 and 3, though the order the episodes air can change as they did for Series 11.
It is worth noting that a previous CV notation on the director of the Doctor Who Series 11 New Year's special, Wayne Yip initially said, "DOCTOR WHO CHRISTMAS SPECIAL".
For now, it looks as if the Doctor Who Christmas special is back, unless plans change between now and then.
We will continue to bring you news of Doctor Who production progress as it occurs.