The BBC has released its official synopsis for the sixth episode of Doctor Who Series 12, Praxeus.
Across Peru, Madagascar and Hong Kong, the Doctor and friends face a deadly global threat.
What connects a missing astronaut in the Indian Ocean, birds behaving strangely in Peru and a US naval officer who washes up on a Madagascan beach? The Doctor, Yaz, Ryan and Graham split up to investigate these mysterious events across 21st-century planet Earth, but as the mystery deepens and lives are put at risk, they face a deadly race against time to save humanity.
From Doctor Who Magazine:
The Doctor and her friends split up to investigate multiple mysteries across planet Earth. What they find will threaten all of humanity…
From Pete McTighe in Doctor Who Magazine:
"When we come into the episode, the Doctor, Graham, Yaz and Ryan are already split up around the globe, investigating strange goings-on that are linked to a brand-new alien menace."
"Prepare for a fun rollercoaster of an episode with some genuinely disturbing moments. And watch the skies…"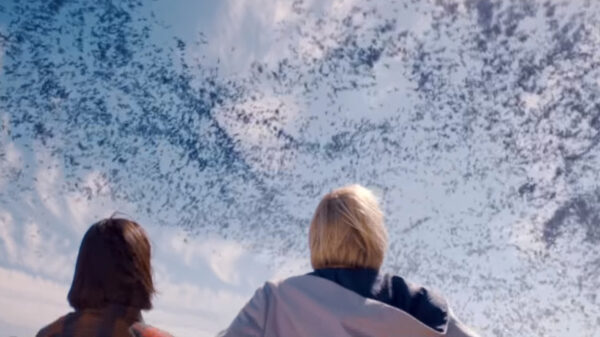 The guest cast for the episode:
Warren Brown: Jake Willis
Matthew McNulty: Adam Lang
Molly Harris: Suki Cheng
Joana Borja: Gabriela Camera, a young blogger
Thapelo Maropefela: Aramu
Gabriela Toloi: Jamila Velez
Soo Drouet: Joyce
Tristan de Beer: Zach Olson
Written by Pete McTighe and Chris Chibnall and directed by Jamie Magnus Stone, Praxeus airs Sunday, February 2, 7:10 p.m. on BBC One and 8:00 p.m. on BBC America.