"Crisis. Big crisis. Serious crisis. Big, serious crisis… Kisses! It's quite French, that, isn't it?" is how the second trailer for Doctor Who Series 12 begins as the Doctor records a message on a phone with  her signature mixture of urgency and frivolity in the Series 12 opening episode, Spyfall.
Perhaps the Doctor is talking to someone French on the phone from the Secret Intelligence Service, which might explain why other scenes in Spyfall take place in a vineyard.
The trailer shows the Doctor and her friends chasing Sir Lenny Henry's character's limousine on motorbikes through a vineyard.
Another scene in Spyfall takes place in an airport with the Doctor giving chase to an airplane which is about to take off.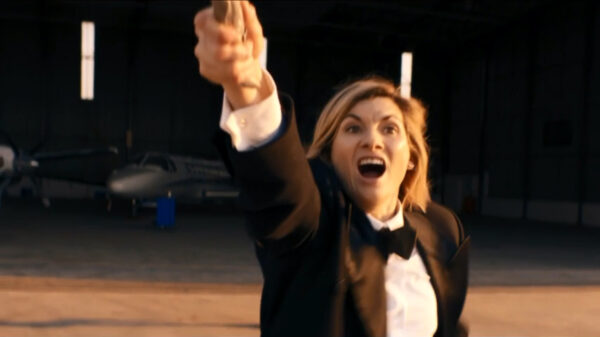 Perhaps Yaz is unwillingly on the plane the Doctor is chasing.
There is a clearer view of the Episode 1 creature that can pass through walls. Aside from its silhouette, the creature's appearance seems to be a distortion of the object through which it passes.
Its silhouette looks familiar from the previous trailer.
The next recognizable episode in the trailer is Episode 4 which features a formidable Queen Skithra (Anjli Mohindra) who declares, "I will take everything!"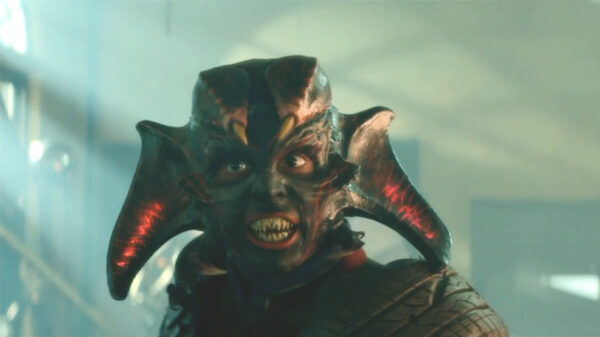 Goran Višnjić is also featured in the same episode, likely playing Nikola Tesla.
Aside from the scenes which are repeats from the previous trailer, the other scenes cannot yet be placed in an episode.
Although the scenes cannot yet be placed in an episode, there are two which feature some sort of attachment to the Doctor and Yaz's noses.
There are some interesting scenes which cannot yet be placed: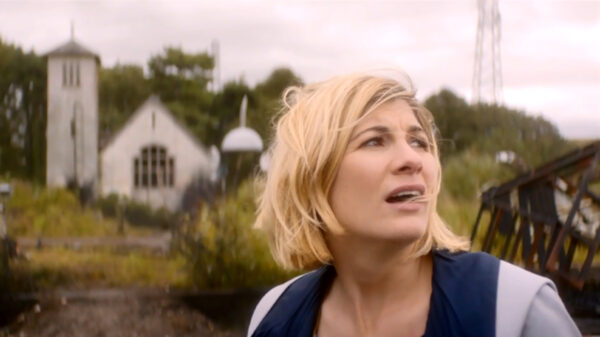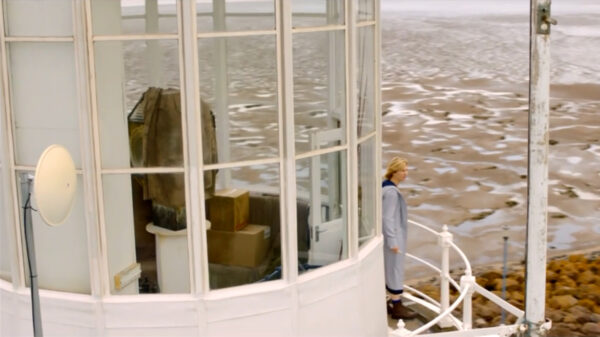 And a blue creature which frightens Yaz and Graham.

Some New dialogue:
Graham: Who are you, Doc?
Doctor: You don't know me.
Ryan: You're the woman who brought us together.
Doctor: Something's coming for me. I can feel it.
Ryan (from the previous trailer): Let it come.
Graham: We'll be right here, by your side.
Yaz (from the previous trailer): Cos We're your mates.
Graham (from the previous trailer): Family.
A male voice is heard saying ominously, "Welcome to the end of your lives."
The Doctor takes a pro-environmental Stance:
"People can save planets or wreck them. Be the best of humanity. Consider it your hope restored."
Doctor Who Series 12 premieres New Year's Day 2020 at 6:55 p.m. on BBC One and 8:00 p.m. on BBC America.
As the Doctor says, "Fancy a trip in the box?"