The Doctor Who panel from San Diego Comic-Con @ Home revealed the surname of John Bishop's character. The new Doctor Who Series 13 companion's full name is Dan Lewis.
In a Zoom interview with Liverpool Media Academy students, John Bishop revealed that Dan is a native and resident of Liverpool.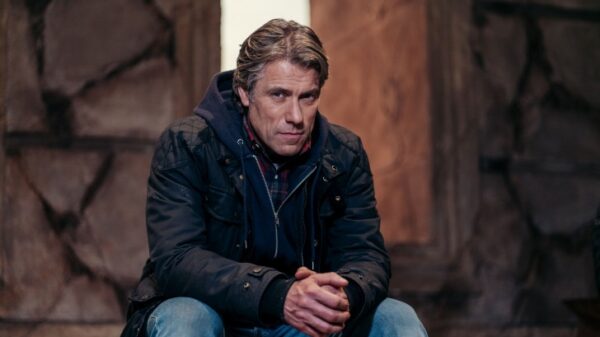 Although Bishop protested that this fact is all he revealed to the students, the information he gave was a bit more involved than that.
"Chris Chibnall, who is the showrunner and the main writer of Doctor Who and the Broadchurch showrunner, has got a fantastic pedigree. He wants to base it in Liverpool because the series always begins from somewhere, the last one from Sheffield. And so he wanted it to be based in Liverpool and that's where the Doctor is going to get the new companion."
Dan Lewis' parents, played by fellow Scouse actors Paul Broughton and Susan Murphy, will feature in the first episode, apparently featuring a Sontaran invasion of Earth, according to filming photos.
"I did one thing with two Liverpool actors, Paul Broughton and Sue Murphy. They were playing my mom and dad and I swear to God, it was like a masterclass because the was a little bit where there's these aliens that have come down. They took over the world. My mom has found a way to knock them out with a wok."
According to Paul Broughton's CV, Dan's father's name is Neville.
The clip which introduced John Bishop to Doctor Who fans shows Dan Lewis loading a van with equipment which would indicate Dan is a tradesman. Actor Craige Els is heard reading Dan's horoscope.
"Here you are, your horoscope for the year ahead: Aries. Surprises lie in store this year. The colour blue will be important and the letter D. Your lucky number is thirteen. Be prepared for action and whatever hurdles come your way, just remember it's not the end of the world."
Or is it? The world is often threatened by aliens in Doctor Who.
As for Dan's friend reading his horoscope, a look at Craige Els' CV reveals his character to be named Karvanista. Is that a human name? We'll likely hear what Dan calls his friend in the first Series 13 episode. Additionally, Karvanista appears to be wearing an unusual er, wristwatch?
This is slightly confusing because his agency has listed to wrong production company. I don't think Craige Els has done work for Big Finish. Anyway, he apparently plays a recurring role in Doctor Who Series 13 as Dan's workmate Karvanista, which sounds like a Slavic surname. pic.twitter.com/CFShcg4uCf

— Doctor Who Production News (@DoctorWhoPN) July 8, 2021
Another important person in Dan's life is Diane Curtis, an employee at the Museum of Liverpool. Diane is played by Nadia Albina.
Few frames from Dr Who filming yesterday, John Bishop getting his Barnet sorted, scenes with Nadia Albina at museum of Liverpool pics @ActivateDgtl @DrWhoOnline @LivLocs @FilmLiverpool @DrWhoNews @drwhofilming #DrWho #johnbishop #nadiaalbina #tardis #Liverpool #davethepap pic.twitter.com/P08AWghxMs

— Dave The Pap (@DaveThePapLpool) March 24, 2021
Found the alien! 😱 #dwsr #DoctorWho pic.twitter.com/n0YYa92FPr

— Ross Flanagan (@RossFlanagan94) March 24, 2021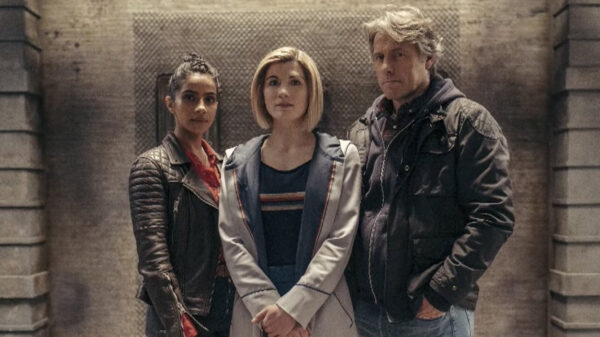 Several stills from footage of the series give a glimpse of some of the things which happen to Dan Lewis.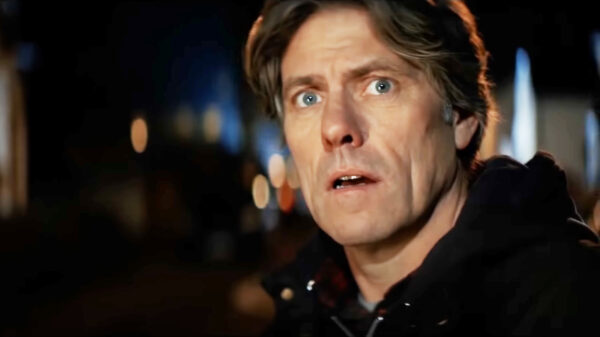 Doctor Who Series 13 will consist of six episodes of a single story. The series is scheduled to air in autumn of 2021.
There will be three additional specials in 2022, airing on New Year's Day, spring, and a BBC Centenary special in Autumn which will be the last for Jodie Whittaker's thirteenth Doctor.