On February 14 of 2020, Doctor Who producer Tracie Simpson told the audience on a panel at the Gallifrey One convention that filming for Series 13 is set to begin in September of 2020.
In March of 2020, the COVID-19 pandemic and its resulting shutdowns and social distancing rules hit the UK and raised questions about those plans.
On April 12 of 2020, showrunner Chris Chibnall wrote a piece for the Production Notes column of Doctor Who Magazine 551, assuring that Doctor Who Series 13 is scheduled to film "later this year" and stated his eagerness for production to resume.
"I can't wait for us all to be back together, in a dark, cavernous studio, with an impossible set build, worrying about whether we can make the schedule, as the cast roar with laughter at their own jokes in the corner…"
Chibnall also reassured about pre-production progress.
"…our writing and planning for the next series continues apace: stories are forming, writers are writing, conversations keep going, plans continue to be hatched."
On June 15, the BBC Wales Director Rhodri Talfan Davies stated that production progress on Doctor Who will likely be affected by social distancing.
"It'll be down to social distancing… A production like that which at any point employs hundreds of people, freelance and staff, I don't believe can be made to the current standard in a socially-distanced environment. So it depends on when you think social distancing is going to come to an end."
"This is something we need to keep an eye on. It very well may be that the rules on social distancing in Wales are different to those in England. And obviously each production sectors of those two countries are going to need to respond to the specific rules and regulations that each of the governments introduces."
"A production like that which employs hundreds of people… I don't believe can be made to the current standard in a socially distanced environment.
It may be that the rules in Wales are different to England…"

—BBC Wales' @rhodritd on a possible return for #DoctorWho#RTSevents pic.twitter.com/w8Mb8SZQ36

— RTS Cymru Wales (@RTSCymruWales) June 16, 2020
So how are Doctor Who production staff and crew members responding to the rules, regulations and safety concerns? Several of crew members who have worked on Doctor Who and other productions have posted photos of certificates of completion for a, online course developed on-set film production COVID-19 safety. They have also posted photos of personal protective equipment, thermometers and sanitation supplies.
While the crew prepare for safe production practices, the question of whether these practices will impede or delay progress remains, with the BBC Wales director opining that the "current standards" can't be met in a socially-distanced environment.

Progress will also depend on how strict the safety rules and regulations are once principal photography on the series begins, whether that means September or a later date.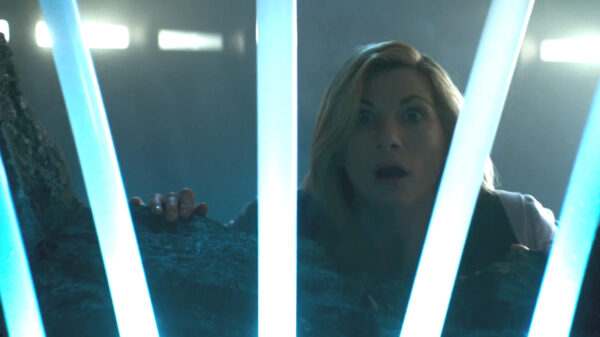 The current conditions do not effect production of the Doctor Who special Revolution of the Daleks, which has already been filmed and is scheduled to air sometime during the 2020/2021 festive season.