In his Production Notes column in Doctor Who Magazine 551, showrunner Chris Chibnall gave an update on Series 13 progress and plans.
"…our writing and planning for the next series continues apace: stories are forming, writers are writing, conversations keep going, plans continue to be hatched."
Chibnall's  assertions echo statements made by Charlotte Moore to the London Times on April 10 where she stated that pre-production is continuing as planned with the current focus on writing.
One of the Series 13 writers is It Takes You Away and Orphan 55 screenwriter Ed Hime.
#DoctorWho season 13 writer pic.twitter.com/t2WTdRd927

— Ruther (@Ruther2) April 10, 2020
The series appears to be still on schedule for filming, said to begin in September, according to producer Tracie Simpson.
"We're not scheduled to film until later this year," Chibnall confirmed in his column.
Chibnall is eager to get the series back into production.
"I can't wait for us all to be back together, in a dark, cavernous studio, with an impossible set build, worrying about whether we can make the schedule, as the cast roar with laughter at their own jokes in the corner, and the crew take the mick out of each other (while wearing shorts)."
The festive special, which finished filming in October of 2019, is currently in post-production.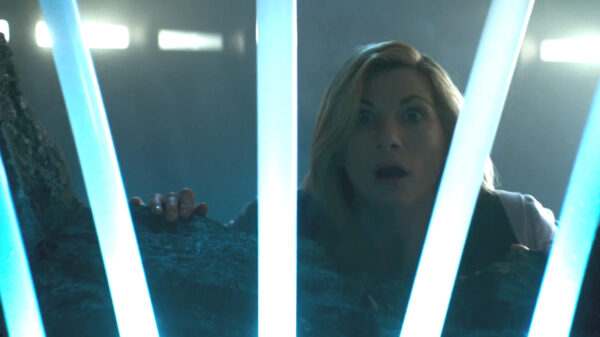 "Post-production continues on Revolution of the Daleks. Our brilliant teams are working remotely on the visual effects shots and sending them in."
Revolution of the Daleks will premiere in the festive season sometime between late December 2020 and Early January 2021.
Doctor Who Magazine 551 is available online and on newsstands starting April 30.