Some interesting concurrences have appeared in the publicity photos released for the tenth and final episode of Doctor Who Series 11, The Battle of Ranskoor Ave Kolos released by the BBC.
The insignia on the sleeve of Commander Paltraki (Mark Addy) shows three stars.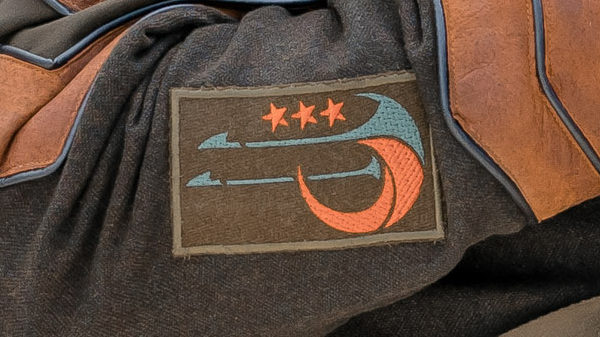 The planet given the warning designation "Desolation" in the second Doctor Who episode, The Ghost Monument orbited a trinary star system of three suns.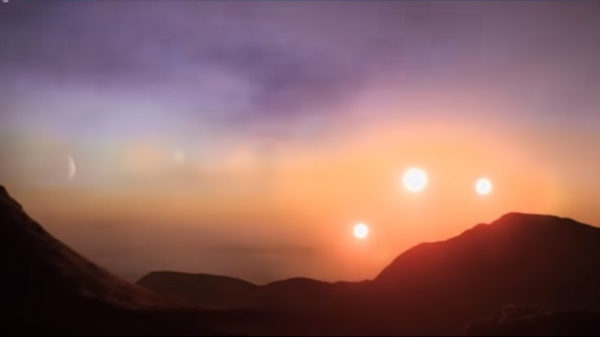 And the symbols attached to the temples of the characters?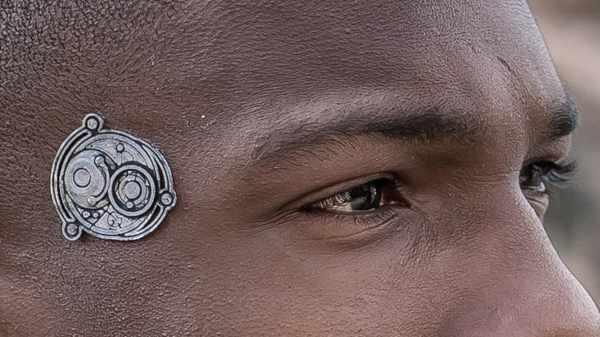 They look familiar.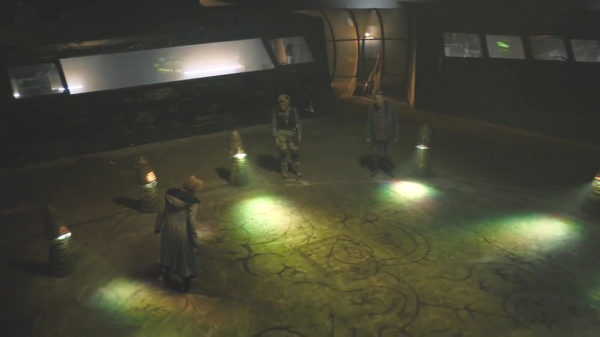 There are other connections to "Desolation" which this person discovered. It's worth reading his entire thread.
A theory on 'The Battle of Ranskoor Av Kolos' a thread #doctorwho pic.twitter.com/cz5daw3XE2

— Barry Potter 🎄🎅 (@hipstershambles) December 3, 2018
More information about the Doctor Who series finale, The Battle of Ranskoor Av Kolos can be found here and here and here.
Written by Chris Chibnall and directed by Jamie Childs, The Battle of Ranskoor Av Kolos airs on Sunday, December 9, 6:25 p.m. on BBC One and 8:00 p.m. on BBC America.