The BBC has released two trailers for the eighth episode of Doctor Who Series 12, The Haunting of Villa Diodati.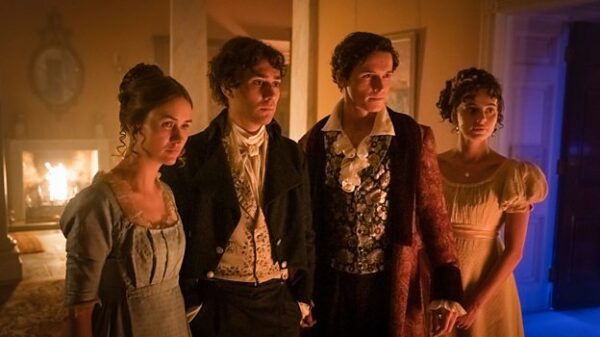 The official The Haunting of Villa Diodati synopsis:
"Nobody mention Frankenstein. Nobody interfere. Nobody snog Byron."
Should be easy right?
The Doctor and gang arrive at the Villa Diodati, Lake Geneva, in 1816 – on a night that inspired Mary Shelley's Frankenstein. The plan is to spend the evening soaking up the atmos in the presence of some literary greats – but the ghosts are all too real. And the Doctor is forced into a decision of earth-shattering proportions…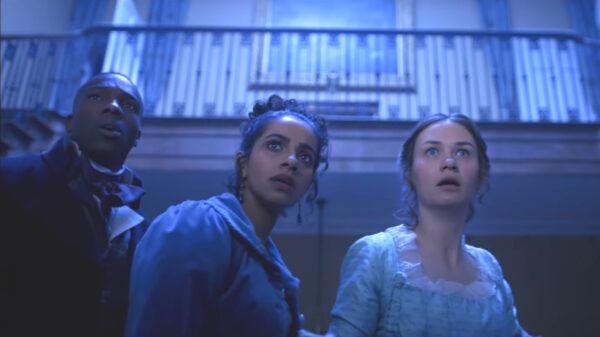 Not featured in any of the trailer scenes are Mary's future husband Percy Bysshe Shelley (Lewis Rainer) and Dr John Polidori (Maxim Baldry).
Some dialogue from the trailers, in no particular order:
Doctor: "How about writing the most gruesome, spine-chilling ghost story of all time?"
Lord Byron: "Tales… of the dead."
Doctor: "I'm getting this really weird vibe of your house."
Mary Godwin (Shelley): "The writing, it shows."
Graham: "I think I'm seeing dead people!"
Doctor: "Ghosts don't exist!"
Graham: " 'course not."
Doctor: "Unrelentingly evil."
Doctor: "One death and history will change in a blink."
Another unnerving visitor to Villa Diodati can be seen the Doctor Who Series 12 trailers. It's quite obvious by now the appearance of this unwelcome "guest" is meant to be a surprise in the episode.
Written by Maxine Alderton and directed by Emma Sullivan, The Haunting of Villa Diodati will air Sunday February 16, 7:10 p.m. on BBC One and at 8:00 p.m. on BBC America.