The long-running BBC genealogy show Who Do You Think You Are? will feature Jodie Whittaker, along with other celebrity guests David Walliams, Liz Carr and Ruth Jones as part of a series to air in October.
Thirteenth Doctor actress Whittaker learns the reality behind a family myth surrounding her great uncle's sacrifice in WWI while unearthing some uncomfortable truths about her great-great grandfather in Yorkshire.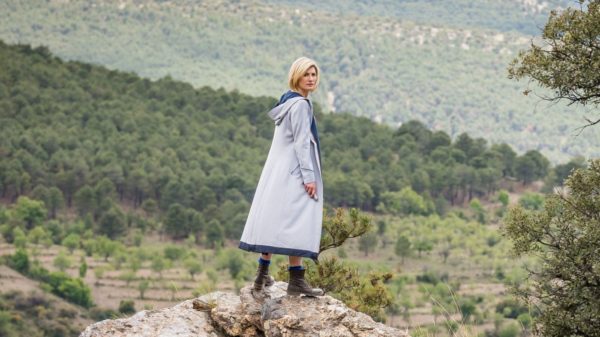 The official BBC synopsis:
Jodie Whittaker begins with her father's side of the family tree, looking into a romantic story she's been told about how her beloved paternal grandmother Greta came to be given the middle name of Verdun – also the name of a First World War battle.
The truth Jodie uncovers about Greta's eldest half-brother's forgotten sacrifice is even more poignant than the family myth.
On her mum's side, Jodie gets to the bottom of how her great-great grandfather worked his way up from being a child labourer in a Yorkshire coal mine to a mine owner – and how, controversially, his sons kept the family's mines open during the biggest strikes of the 1920s.
In a statement, Whittaker said: "Who Do You Think You Are? took me on an incredible journey through some of my family history. I discovered people and events that I had no idea existed before this. I was lucky to go home and see my mum and dad, lucky to see places I'd never been to before, and lucky to meet and shake hands with some wonderful and intelligent people whose insight into history blew my mind. And only in February did I embark on this journey, and knowing where we are now, it feels even more special to have had this adventure."
Here is another clue to Whittaker's ancestry:
Dr Who star, Jodie Whittaker, visited the Chapel and Park pre-lockdown to film for Series 17 of Who Do You Think You Are! Does the Doctor have a connection with the Royal Victoria Hospital? Find out, when the series starts in October. #DoctorWho #TheDoctor #JodieWhittaker #WDYTYA pic.twitter.com/gHbde1Bo4I

— Royal Victoria Chapel (@RoyalVicChapel) September 27, 2020
Whittaker's fellow Doctor Who actors Christopher Eccleston and David Tennant, who played the ninth and tenth Doctors respectively, were also asked to explore their roots in Who Do You Think You Are? Tennant discovered that his Scottish grandfather was a footballer.
However, in his autobiography I Love the Bones of You, Eccleston claims that the show's producers found nothing of interest in generations of his hardworking ancestors and chose not to feature him on the show.
The episode of Who do You Think You Are? featuring Jodie Whittaker will air On BBC One from 9-10pm on October 12.
Jodie Whittaker will also appear on BBC One this winter in the Doctor Who festive special Revolution of the Daleks.