New images from 'The Lie of the Land' appear to take us inside the vault the Doctor's been guarding for so long.
The running thread of the season of Doctor Who has been the vault that the Doctor pledged to guard. Now, a new series of images released by the BBC may give us our first glimpse at its interior.
While, following the events of 'Extremis', we know who is inside, how they are being kept has yet to be revealed. Is the Quantum Fold Chamber a TARDIS like environment, or something more Pandorica-like in its wish to torment its prisoner?
Towards the end of this set of images, we see a meeting between the Doctor, Bill and Missy. The latter is seemingly imprisoned behind perspex-type panels, sitting at a piano. Could this be the source of the music we heard coming from the vault in earlier episode, Knock Knock? Could this be a look at the place Missy has been trapped for so long?
There's plenty of other stuff to chew on here, including more images of Bill brandishing a gun; a hoodless, more lavishly costumed, Monk appearing to be be feeding or channelling the 'time-threads' we've seen previously; and Monk propaganda that marks the new reality of the world, following the events of 'Pyramid at the End of the World'.
Anyway, check them out.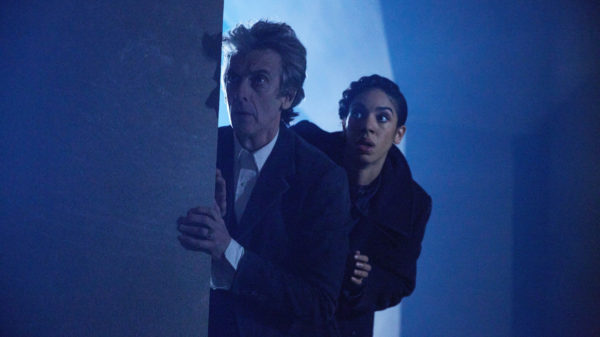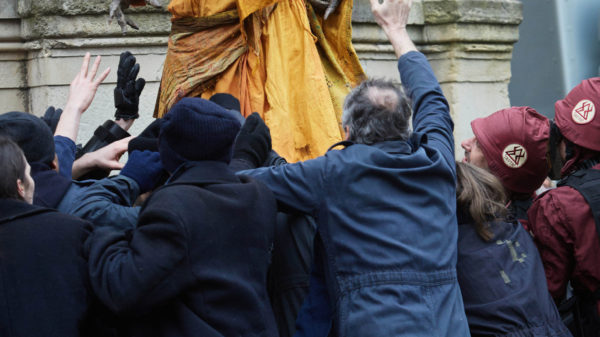 All the pictures were credited to Simon Ridgway
You can read our full Doctor Who season 10 episode guide here.