As Good Omens begins production, a first official picture has been released.
Filming has begun, it's been confirmed, on BBC Two and Amazon's adaptation of Terry Pratchett and Neil Gaiman's Good Omens. And the first picture from the production has been released to salute this fact.
Here, then, are Michael Sheen as Aziraphale and David Tennant as Crowley…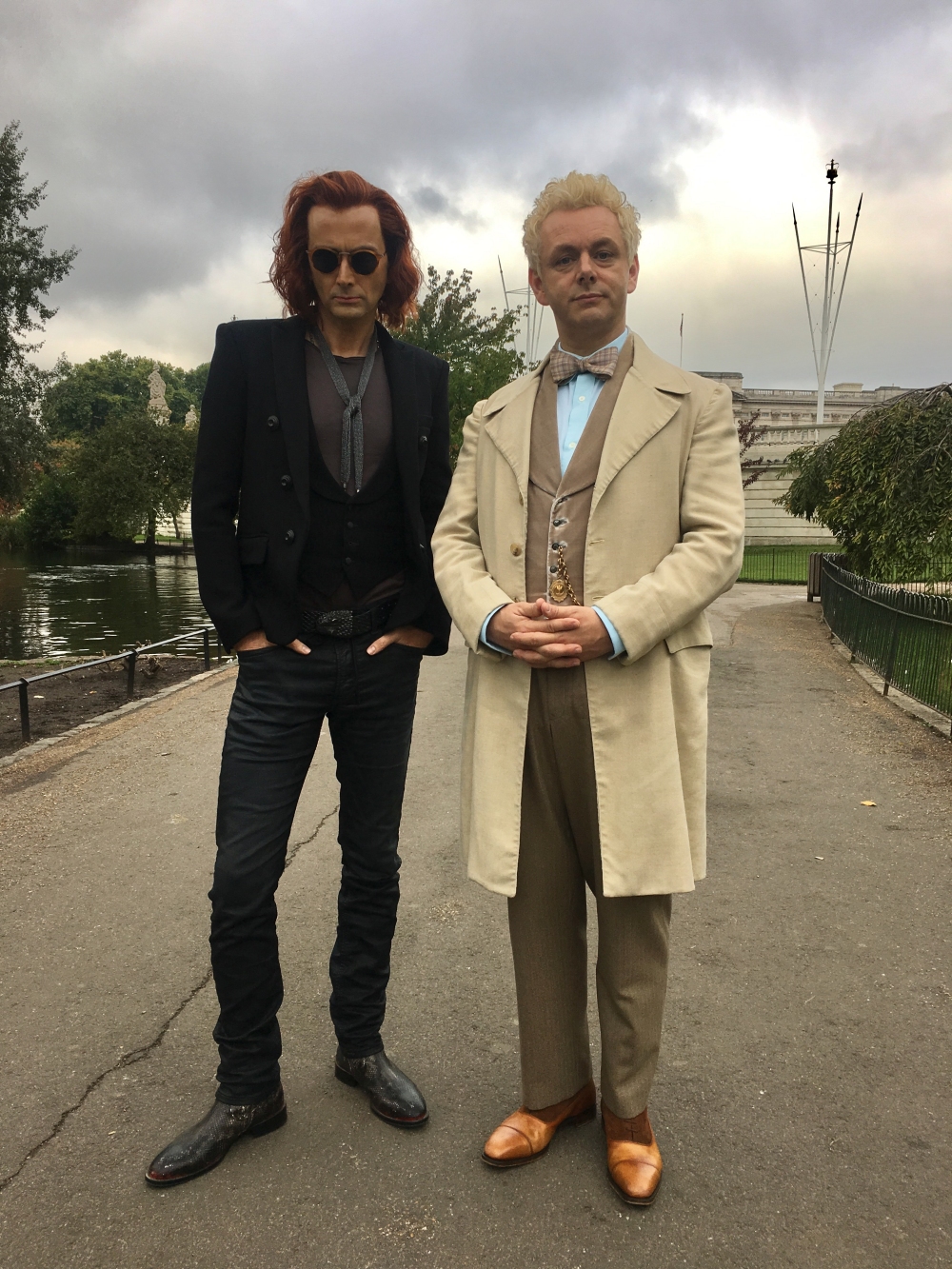 BBC Worldwide has also issued a start of production release that includes a quote from Neil Gaiman. It reads:
"People have fallen in love with an angel and a demon in a book by Terry Pratchett and me, and they have been excited and nervous to see how they would appear on screen – and I was probably the most nervous and excited of all. This is a first look. Michael Sheen is the best and finest of bookseller angels, David Tennant the coolest and most delightful of demons. Together they are one hell of a double act (or do I mean one made in Heaven?)" 
Gaiman is also acting as showrunner on the programme, that will be on our screens in 2019.