Doctor Who's new showrunner, Chris Chibnall, has rung the changes behind the scenes by bringing in a whole new writing and directing team. None of Russell T Davies or Steven Moffat's old favourites, besides Chibnall, are on the list of Doctor Who series 11 behind-the-scenes talent that the BBC has unveiled.
Malorie Blackman, who wrote the much-loved Noughts And Crosses novels and a 2013 Doctor Who novel entitled The Ripple Effect, is perhaps the most exciting name on the list of Doctor Who series 11 writers.
"I've always loved Doctor Who", Blackman enthused in a statement. "Getting the chance to write for this series has definitely been a dream come true."
Ed Hime (Skins), Vinay Patel (Murdered By My Father), Pete McTighe (Wentworth) and Joy Wilkinson (The Life and Adventures of Nick Nickleby) round out the Doctor Who series 11 writing staff, giving Chibnall a talented and diverse pool of talent to work with.
It has since been revealed, through a fan on Twitter, that Ed Hime has written just one episode of the expected ten in Doctor Who series 11. Hime has listed one 50-minute episode on his online CV, but it's unclear at this stage how many instalments all the other writers have penned.
As for directors, Chibnall has assembled another all-new team to call the shots on Jodie Whittaker's first series at the TARDIS helm.
Jamie Childs, who directed Whittaker's Doctor Who reveal video and has also worked on Stan Lee's Lucky Man, has shot multiple episodes of Doctor Who series 11 – including the opening instalment.
Childs said this about Doctor Who's importance in the British TV landscape:
"We tend to avoid making many shows in Britain that really allow the audience to properly escape, and Doctor Who has been doing this for decades. So yes, sign me up – I've always wanted to be part of that! There really aren't many shows made over here that allow the viewer to travel to another universe."
Sallie Aprahamian (Wolfblood), Jennifer Perrott (the award-winning short film The Ravens) and Mark Tonderai (Gotham) complete the collection of Doctor Who series 11 directors.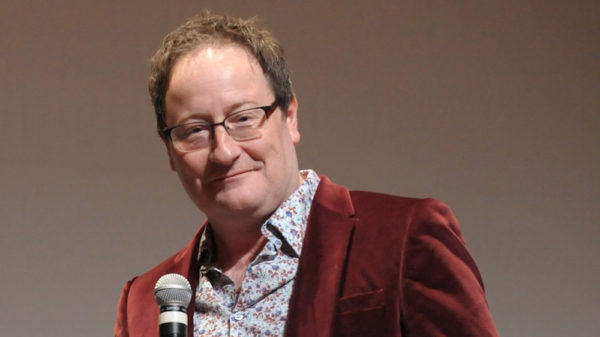 Showrunner Chris Chibnall, who oversaw all of these hires and presumably wrote quite a lot the series himself, said this about the crack team of writers and directors that he's assembled:
"We have a team of writers who've been working quietly and secretly for a long time now, crafting characters, worlds and stories to excite and move you. A set of directors who stood those scripts up on their feet, bringing those ideas, visuals and emotions into existence with bravura and fun.

"Hailing from a range of backgrounds, tastes and styles, here's what unites them: they are awesome people as well as brilliant at their job. (It matters!) They love Doctor Who. And they've all worked above and beyond the call of duty in an effort to bring audiences something special, later this year."
We still don't have an exact Doctor Who series 11 release date to report, but we're told that the new series will materialise on our screens "by October".
We'll keep bringing you Doctor Who news as it happens.