In an interview with Radio Times, Bradley Walsh warned that there will be some terrifying new monster scares in Doctor Who Series 12.
"I've got to say, be prepared for the monsters. Because there are some monsters that will absolutely make your hair curl. There's a couple of monsters that they've come up with that are absolutely terrifying – and I mean terrifying."
The known returning monsters for the series are the Judoon and the Cybermen.
Daleks were filmed for a special episode in addition to the ten Series 12 episodes.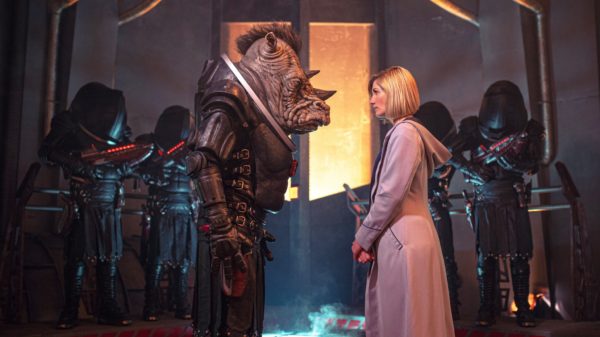 But it appears they've "come up with" some new terrifying monsters as well. A glimpse of beige, bone-like legs of one of the monsters turned up on a crew member's Instagram photo.
How would the Doctor's companion Graham O'Brien react? Bradley Walsh had this to say:
"Graham's journey, considering he is a bus driver from Sheffield, is the most extraordinary, life-changing thing he has ever, ever, ever done. It's just… it's really difficult to put into words how someone from a normal environment would react to stuff like this."
We will continue to bring you news of Doctor Who Series 12 as we learn more.