Amazon has revealed new details about the storylines coming up in the fourth season of Ripper Street.
Season 4 launches in the UK next month exclusively on Amazon Prime Video.
> Buy Season 3 on DVD on Amazon.
Regular cast members Matthew Macfadyen, Jerome Flynn, Adam Rothenberg, MyAnna Buring and Charlene McKenna are all back for the new episodes.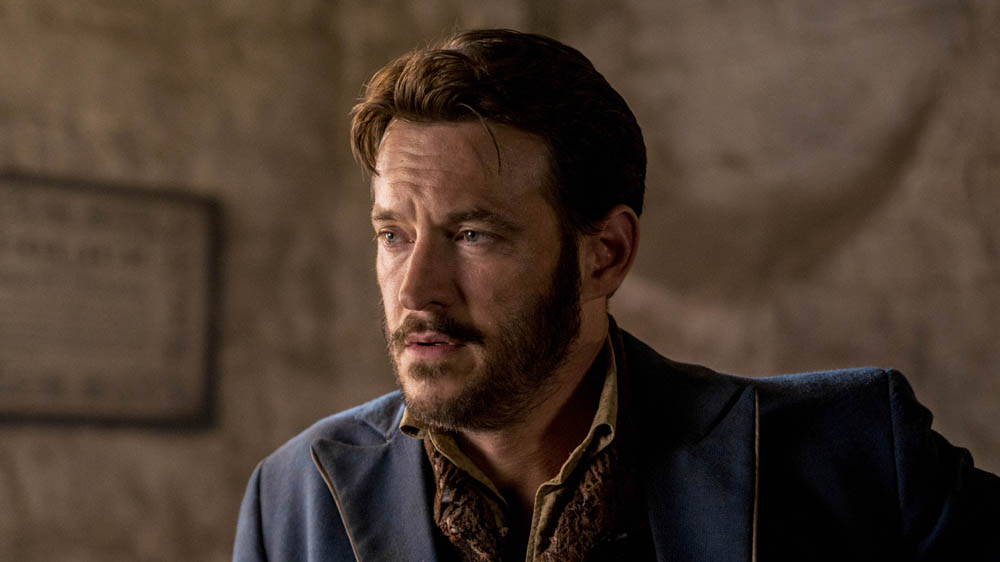 The official synopsis for Season 4 reads: "The new season begins in the summer of 1897 with Queen Victoria celebrating her diamond jubilee. Edmund Reid (Matthew Macfadyen) has left the force which gave him his career and left the neighbourhood which shaped his life. He finds himself drawn back to Whitechapel when he discovers that his old friend Isaac Bloom (Justin Avoth, Merlin) is set to hang for a brutal murder; a murder of which Reid believes him incapable.
"Detective Inspector Bennet Drake (Jerome Flynn) has now risen to the level of Head of H Division, holding a position of trust and status in Whitechapel. What's more, he's now married to the love of his life Rose Erskine (Charlene McKenna). The last two years have treated Rose kindly but, despite her happy marriage and successful career, she can't help but be troubled that she and Drake have so far been unable to have a child.
"Adam Rothenberg returns as surgeon Captain Homer Jackson, assisting Drake in investigating the criminal goings on in Whitechapel. When we catch up with Jackson, however, his wife Long Susan Hart (MyAnna Buring) is only weeks away from being executed for her part in the deaths of the fifty five souls who perished in the Leman Street locomotive disaster of 1894.
"Now a mother to two year old Conor Judge, Long Susan has spent the last two and a half years residing in the Mother and Infants Wing of Newgate Prison. Time is fast running out for Long Susan but can Jackson save her?"
David Threlfall (Shameless) joins the cast in Season 4 as Abel Croker: wharfinger, villain and keeper of men's secrets.
Matthew Lewis (Harry Potter) also joins as Desk Sergeant Samuel Drummond, representing the new generation of copper, using every resource available to collar the villainy of Whitechapel.
Other new faces include David Warner (The Omen) and Killian Scott (Calvary).
Lucy Cohu (Broadchurch) and Derek Riddell (Happy Valley) will reprise their roles as Deborah Goren and Constantine respectively.
Watch the Season 4 trailer…
New episodes will be made available weekly on Fridays from 15 January 2016.
Are you looking forward to Season 4? Let us know below…