Trailers and promotional images often depict the more exciting, frenetic parts of Doctor Who. In a press interview which included TV & Satellite Week magazine, Jodie Whittaker spoke of some quieter moments in the six-chapter series of Doctor Who: Flux.
"There's a lot of space in this new series — there's a lot of silence that feels necessary and weighted. But there's still all the energy of everything that we always do, the fizzing of the episodes, and the mania."
It would seem there are spaces for the audience to catch a breath — and to build suspense. Whittaker doesn't promise the quiet moments won't be unnerving, as she attempted to use one word to describe Flux in the same press interview, as reported by TV Times.
"It has got so many elements but one of them is 'unsettling', so I'm going to say that."
Whittaker described the thirteenth Doctor's journey through Flux in a BBC press release.
"From where we've left her, I think self-discovery is the biggest journey the Doctor goes on this series."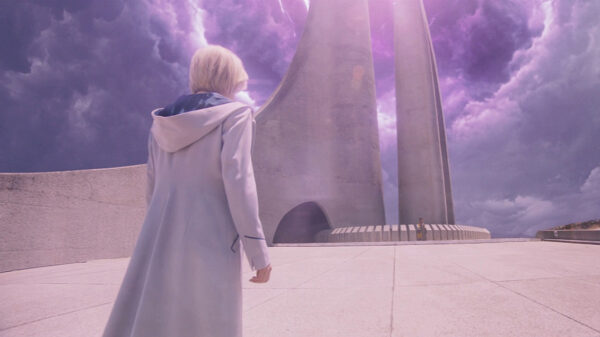 "A self-discovery rollercoaster!"
"It's bigger and better than ever, it's my final (full) series, there'll be questions asked, there'll be answers, there'll be exclamation marks, and huge exclamation marks and I think that in itself will pique your interest and pique your curiosity."
Written by Chris Chibnall and directed by Jamie Magnus Stone, the first chapter of Doctor Who: Flux, The Halloween Apocalypse will will air 31 October on BBC One at 6:25pm BT and on BBC America at 2:25pm and 8pm ET.