On an episode of Blue Peter to broadcast on July 9, host Lindsey Russell will introduce a young Doctor Who fan to the the episode's mystery guest – Jodie Whittaker.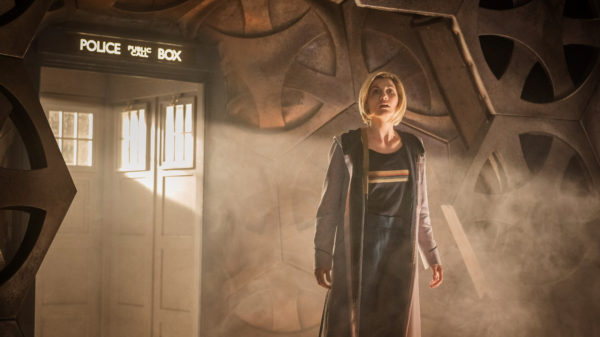 Super fan Lucas will ask surprise guest Jodie Whittaker many questions about her work on Doctor Who including, "What was it like to be in the TARDIS?". Here is a brief clip:
On tonight's episode of #BluePeter @Linds_bluepeter introduces @bbcdoctorwho super fan Lucas to our mystery guest – Jodie Whittaker! 💙

Solid proof that you never know where applying for a BP badge will take you! 🙌

Tune in at 17:30 on CBBC or @BBCiplayer for the full chat. pic.twitter.com/DELSkCmeaY

— CBBC (@cbbc) July 9, 2020
"I burst into tears," is how Whittaker described her first sight of the TARDIS interior set prepared especially for her Doctor, "I thought it was the coolest, most magical space I'd ever been in!".
When Lucas expressed a desire to visit Gallifrey via the TARDIS, Whittaker said, "Hopefully when you visit, Gallifrey is doing better than when I last saw it!"
The full chat with Jodie Whittaker on Blue Peter can be found on CBBC or iPlayer at 5:30 p.m., July 9.