The Seventh Doctor actor will play Igor, the family's loyal servant on the upcoming movie. 
Thanks to director Rob Zombie's socials, news has broken that Sylvester McCoy is playing Igor, the Munsters' manservant, in his upcoming film.
The announcement was accompanied by a shot of McCoy in costume, dressed as a heavily bewhiskered. He's busy lighting candles, including two on a rather fearsome looking bat-shaped candlestick.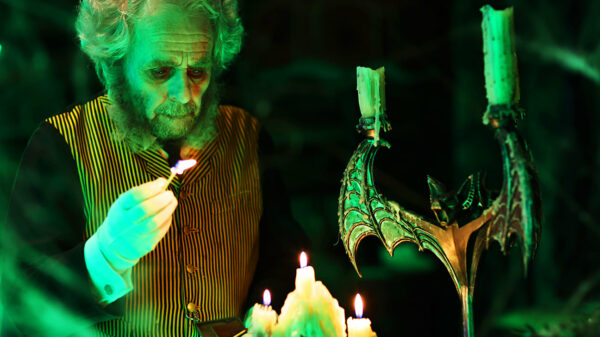 Igor
While not a character in the original show, the name Igor is familiar as Grandpa's pet bat. There was also a Cousin Igor, the caretaker for Castle Dracula, in the 1981 film The Munster's Revenge so inspiration might be drawn from there.
The Scottish actor, aged 78, is a well-known face on British TV. He was the mercurial seventh Doctor for the final three years of Doctor Who's original run. Later, he returned for the 1996 TV Movie and continues to play the role for audio producers Big Finish.
Away from the TARDIS, he starred as wizard Radagast the Brown in The Hobbit trilogy and also appeared in Sense8.
The Munsters
The movie is a new take on the beloved mid-1960s sitcom, which saw a monster family living in a suburban town. Rob Zombie's take will star Jeff Daniel Phillips as Herman, Sheri Moon Zombie as Lily and Dan Roebuck as Grandpa.
The Munsters will premiere in cinemas and on the US streaming service Peacock, where the original show is streaming. There's no suggestion as to where the film might land in the UK, but given NBCUniversal's recent deal with Sky, we'd be surprised if it isn't there (and hopefully on the big screen too!)
Naturally, CultBox will keep you posted.