The BBC have announced that comic and tv presenter Romesh Ranganathan is set to bring his particular brand of deadpan humour to a revival of The Weakest Link.
Filming in Glasgow and due to air on BBC One later in the year, the new run will feature celebrity contestants competing to raise funds for their favourite charities. Last seen in the UK for a 2017 Children In Need special, the show has enjoyed a lengthy break. Originally launched in 2000, the format was internationally franchised by the BBC and has aired in over 100 countries.
While former host Anne Robinson has recently taken the reins of Countdown on Channel 4, Romesh understandably admits to some trepidation over his new role:
"It's an honour to be asked to bring what is basically a TV institution back to our screens. Anne was an amazing host and to step into her shoes is an anxiety inducing privilege. I'm hoping we've found a way to make both the fans of the show happy as well as bringing a new audience to it. If not, accept this as my apology."
For us, it's a bit of a suprise fit, as we have always associated Romesh Ranganathan with humour that is more sarcastic than caustic. Perhaps this signals a gentler tone for the new version of the show?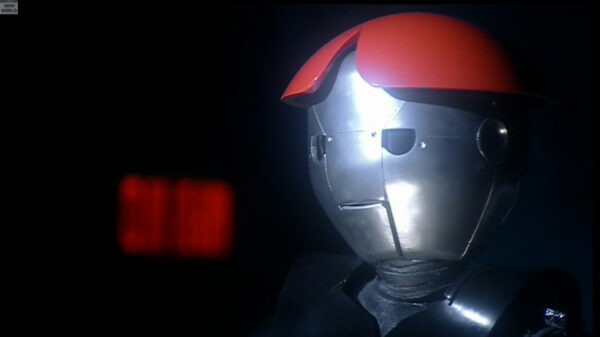 Whether Romesh can hit the dizzy heights of being turned into a Doctor Who robot, of course, remains to be seen!
The Weakest Link is a BBC Studios Entertainment production and was commissioned by Kate Phillips, Director of Entertainment. The Executive Producer for BBC Studios is Pete Ogden and the Commissioning Editor for the BBC is Neil McCallum.