Scottish comedy Two Doors Down is back on BBC Two later this month for a second season.
The residents of Latimer Crescent will return for more domestic disasters in six new half-hour episodes.
Season 2 begins at 10pm on Monday 21 November on BBC Two.
Written by Gregor Sharp and Simon Carlyle, the sitcom launched in April.
Buy Season 1 on DVD on Amazon here.
Executive producer Steven Canny commented earlier this year: "I couldn't be more delighted that we'll be revisiting these glorious characters later in the year. The terrific, inventive, funny writing is delivered perfectly by this wonderful cast. I can't wait to see what horrors befall them."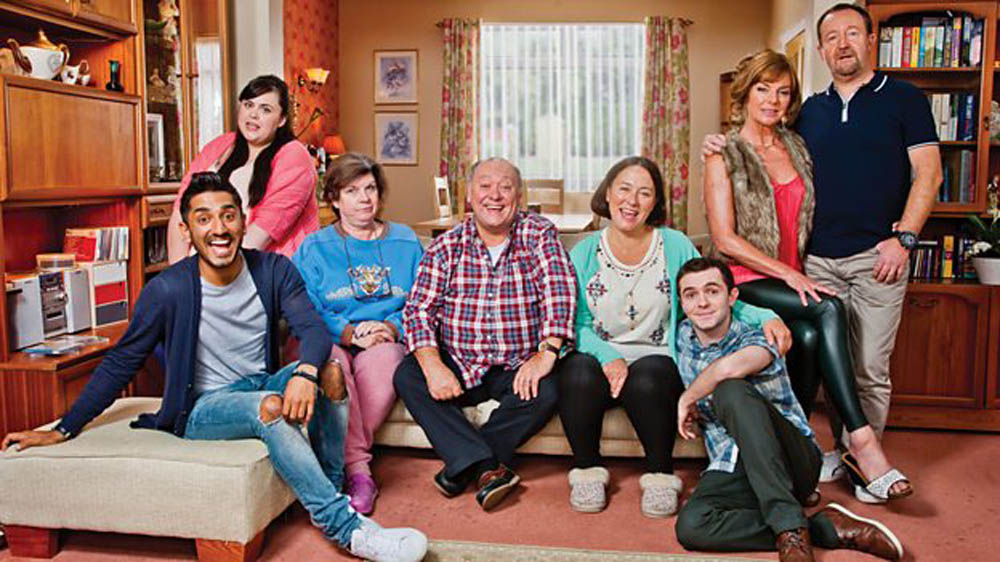 In the first episode of Season 2, a very tanned Cathy and Colin have returned from a luxury cruise and seem strangely keen to persuade neighbours Eric and Beth to join them on their next trip. There's confusion – until it becomes clear they have the ulterior motive of a cheap deal in their sights.
With Eric and Beth politely declining, the determined couple have another target in mind. Christine, fresh from a PPI refund windfall, wants to crow about her good fortune and Beth is railroaded into holding a celebratory barbecue – the perfect moment for the holiday bargain hunters to pounce.
Are you looking forward to Season 2? Let us know below…