Stranger Things is just the beginning as the Duffer Brothers announce their own production house. 
As Stranger Things dominates the streaming landscape, dropping Season 4's final two episodes, the show's creators have seized their moment. The Duffer Brothers have announced the launch of "Upside Down Pictures" and committed to Netflix for a number of projects.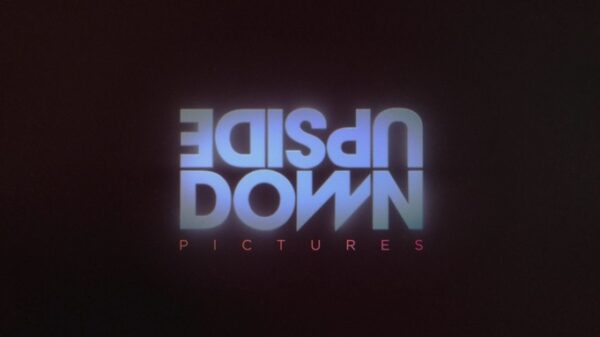 In news gleaned from Deadline, we've learned that the Duffer brothers have a mission statement (too 80s?) for their new endeavour. They're seeking to make "… stories that take place at that beautiful crossroads where the ordinary meets the extraordinary, where big spectacle co-exists with intimate character work, where heart wins out over cynicism."
Going full steam ahead, the Upside Down Pictures/Netflix slate includes:
Death Note
The show is the adaptation of a Japanese manga and anime series originally written by Tsugumi Ohba and illustrated by Takeshi Obata.
The original focuses on a bright teenager who discovers a mysterious black notebook. It gives him a supernatural power over life and death; deaths are triggered by writing a person's name in the book. Intoxicated by power as he cleanses the world of undesirables, a law enforcement team tries to stop him. Netflix made a film adaptation in 2017, but this will be an entirely new take.
The Talisman
A series which adapts the 1984 novel by Stephen King and Peter Straub.
Created by Stranger Things' writer Curtis Gwinn, the show tells the story of a young man who moves between New Hampshire and an alternate world called 'The Territories' to obtain an artifact that will save his mother's life.
Stranger Things on stage?
Acclaimed director Stephen Daldry is lined up to direct a new play within the mythology of Stranger Things. Produced by the prolific Sonia Friedman (Harry Potter and the Cursed Child), Kate Trefry is writing the play.
In addition, Upside Down Pictures have an original series from Jeffrey Addiss and Will Matthews (Dark Crystal: Age of Resistance) in the works. Plus, there's the small matter of a live-action Stranger Things spin-off – with Upside Down and 21 Laps producing.
Of course, we imagine the Duffer Brother's first priority is Stranger Things' fifth and final season. Apparently, the writing begins after a few (well deserved) weeks off!
We'll keep you posted on Stranger Things and the wider Upside Down Pictures story.