According to the Mirror, the BBC has plans to animate two more missing Doctor Who stories from the 1960s featuring Patrick Troughton as the second Doctor, The Evil of the Daleks and The Abominable Snowmen.
The BBC has previously employed animation to recreate several other lost classic Doctor Who stories which were deleted from the BBC archives between 1967 and 1978 to create more space.
Only Episode 2 of seven episodes of The Evil of the Daleks and Episode 2 of six episodes of The Abominable Snowmen were recovered from copies.
The Evil of the Daleks was the ninth and final serial of Doctor Who Season 4 in which the Daleks attempt to force the Doctor to make them invincible. It featured Frazer Hines as the Doctor's companion Jamie McCrimmon and introduced Deborah Watling as new companion Victoria Waterfield.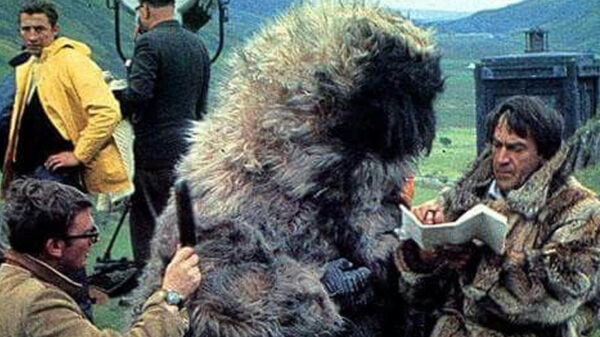 The Abominable Snowmen was the second serial of Doctor Who Season 5 . The Doctor, Jamie and Victoria arrive in a Buddhist monastery in Tibet in 1930s to face robot Yeti and an extra-dimensional being called Great Intelligence.
The Mirror's source said of the animations: "It's such a clever way of recreating these lost treasures. Die-hard fans from yesteryear, plus the new generation of Whovians, will be super excited."
The most recent animated release of an animated Doctor Who missing episode is another second Doctor story Fury from the Deep.