'Ghost Mission' continues the second season of Torchwood audios from Big Finish with a James Goss penned story for Sgt Andy Davidson (Tom Price).
Finally, ten years after Gwen Cooper joined Torchwood, Sgt Andy gets his chance. All he has to do is pass an assessment. This being Torchwood, his assessor is a ghost from 1953 named Norton Folgate (Samuel Barnett, History Boys, Penny Dreadful, and soon to play Dirk Gently.
As Sgt Andy's assessment commences, chaos breaks out on the streets of Cardiff. Unable to get help from Gwen he must resolve the situation himself, all the while dealing with the reality of working with a ghost. There is plenty of fast-paced action, aliens, ghosts (singing ones at that), peril and everything else you'd want from a high-octane Torchwood story.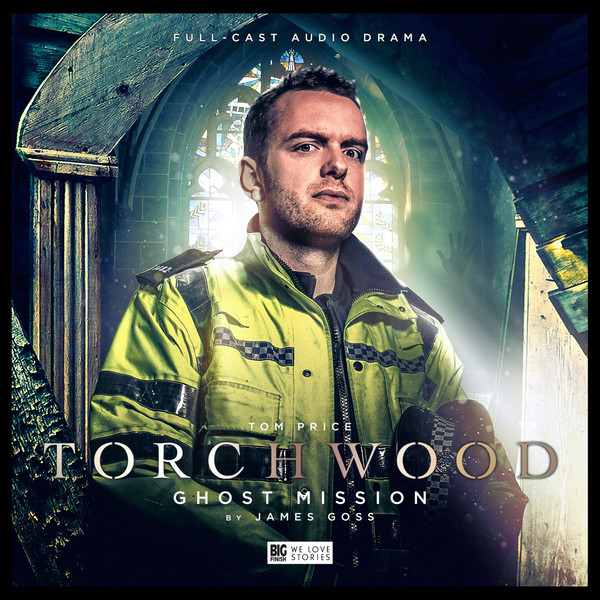 Things take an interesting turn as Andy gets a chance to learn some deep secrets, and the mood turns sombre when he meets up with David Warner's old age pensioner.
While David Warner is his usual authoritative presence, it is Samuel Barnett's Norton Folgate who steals the show, and forms a wonderful double act with Sgt Andy. The dialogue will make the listener smile, chuckle and laugh outright in places, and it is to be hoped Norton will return, and the sooner the better.
The soundscape is vivid as behoves a story painted large on its canvas. Yet again this series find a new angle, adds a new character and continues to entertain.
Does Sgt Andy finally get to become a Torchwood member? Listen and find out!

Released in May 2016 by Big Finish.
> Follow Tony Jones on Twitter.
What did you think of the story? Let us know below…