With only three episodes left, Broadchurch really needed to up its game.
The quality has been up and down this season, compared to the consistent nail-biting of the first, but there is no denying that tonight's episode was brilliant, with much needed revelations and developments explored.
It's an episode of key character moments, the first of which being Tom Miller's testimony, undermining Mark Latimer and pointing to him being the real killer. However, the follow up testimony, as Jocelyn quietly and calmly eviscerates Tom's lies, is brilliant.
"Did he say he was guilty?… Or that he felt guilty? There's a big difference," Jocelyn explains to an obviously conflicted Tom.
Charlotte Rampling continues to be amazing as Jocelyn, as she interrogates Tom for his damaging testimony against Mark. It's a powerhouse scene, aided beautifully by Olafur Arnald's gorgeous score. Similarly, Andrew Buchan puts in a lovely, emotive performance as Mark Latimer in court, displaying revelations that will impact his life further out of the courtroom.
Eve Myles as Claire is also given more to do here. Dismissed by Hardy, she turns to Lee (and Ellie) in an attempt to gain some control of the situation. Myles has been wildly underutilised, but tonight she felt made use of and developed. She clearly despised Lee's attraction to Kate, was insanely angry as Hardy deserted her (that poor kitchen) and is exposed as the one who stole the pendant; vital evidence in the Sandbrook case.
Sharon Bishop's (Marianne Jean Baptiste) request to have the case dismissed was a brilliant reveal and considering how it all ties together plot strands from Season 1, it shows that Chris Chibnall has been playing a long game with the audience, drip-feeding us clues in offbeat references that are paying off now.
The biggest 'wow' moment of the episode goes to Olivia Colman (yet again) as she berates her son Tom for lying to protect his father, in a majestic speech.
"Do you see what you've put Mark and Beth through? He wouldn't be up there if it wasn't for you. I know you want to protect your father, but he is a murderer and a shit!" Ellie spits, enraged. "He deserves none of your feelings for him." It's lovely to see Ellie begin to take back some control after being everyone's doormat for most of the season.
It's not all perfect though. James D'Arcy is basically window dressing at this point, the furnace revelation fell flat after being built up last week and the Abby/Ollie plotline is distracting. Whatever 'juicy' tidbit Abby has collected should be exposed through Sharon finding out she got it from sleeping with Ollie, and as a result, become inadmissible.
Also, apart from Claire's development, the Sandbrook case is flagging with too many unanswered questions. Who specifically killed Pippa and Lisa? Was the Thorps Agriservices furnace even relevant? Did Lee take the blame for Claire? And how much do the Gillespies really know? These last two episodes had better be revelatory.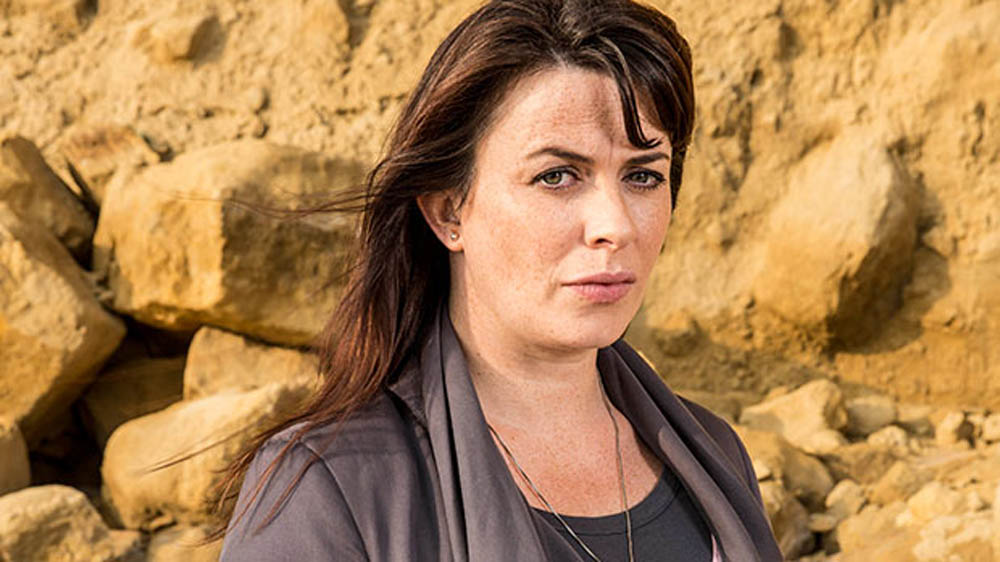 By the episode's end, the trial is still ongoing. Hardy's done with Claire. Paul's done with Joe. Ellie suspects Claire's guilt, but Claire's been smart enough to dispose of the evidence. Sharon is failing and overemotional due to her son's beating in prison and Jocelyn has found renewed vigour, despite some personal tragedy.
This episode was fantastic, reminiscent of Broadchurch's debut run; but with so much to expose, you have to wonder if the remaining two episodes are going to be enough?

Aired at 9pm on Monday 9 February 2015 on ITV.
> Order Season 2 on DVD on Amazon.
What did you think of the episode? Let us know below…