The latest 'Paul Spragg Memorial Short Trip Opportunity' Winner delivers atmosphere in spades. 
Doctor Who audio producers Big Finish annually mark the birthday of their late colleague Paul Spragg, December 29th, with the release of a free Short Trips story. The author of this tale is picked through a competition, which seeks to encourage fresh writing talent.
2021's winner is the sixth such tale, penned by Joe Vevers. His Ninth Doctor story takes place in the quiet Scottish fishing town of Lichyrwick. Home to the narrator, Malcolm, it is not a place to be caught out after dark.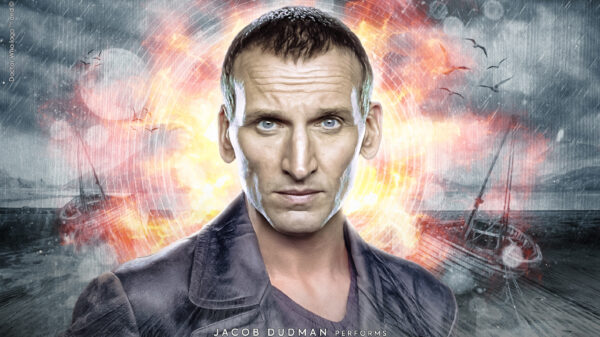 The Lichyrwick Abomination is a story into which the Doctor lands in search of chips. Afforded a place of safety by Malcolm, he soon sniffs out a mystery. Malcolm believes Lichyrwick is cursed but the Doctor is having none of it – he doesn't believe in such things and promptly drafts the boy into solving the town's problem.
Joe Vevers' tale is told in the first person, with a particularly effective pre-credits sequence that sets a horror-tinged tone. His prose is wonderfully atmospheric, backed by effective sound design from Richard Fox, and does not feel obliged to explain every detail. This creates a poetic, wistful tale in which guilt, grief and kindness all play a part. His characterisation of the Ninth Doctor feels spot-on, helped by a good rendition from Jacob Dudman in addition to his narrator's role.

Doctor Who – Short Trips: The Lichyrwick Abomination is available on download, for free, from Big Finish.
The previous five winners are still available too;  Forever Fallen, Landbound, The Last Day at Work, The Best-Laid Plans and Free Speech.
Future Short Trips
The regular Short Trips range wound up its monthly releases with December 2020's The Shattered Hourglass. However the format returns with a boxset of six news tales, Short Trips Volume 11, in February 2022.
With stories for a mix of Doctors, the Master and a classic monster, it features performances from Sophie Aldred, Jon Culshaw, Dan Starkey and Matthew Waterhouse.
CultBox looks forward to bringing you our review.