Doctor Who star Michelle Gomez has hinted that it is "no coincidence" that she made her debut as Missy in a location previously used in the show.
She teased: "Yes, there's a connection yet to be revealed."
The location is at Dyffryn Gardens on the Dyffryn Estate in Wales. Designed by landscape architect Thomas Mawson in 1906, the gardens are the early 20th-century vision of coal magnate John Cory and his son Reginald, covering more than 55 acres.
Here's every time the fountain has been used in the Doctor Who universe so far…
4. 'Deep Breath' (2014)
3. 'The Girl Who Waited' (2011)
2. The Sarah Jane Adventures episode 'The Eternity Trap' (2009)
1. Torchwood episode 'Something Borrowed' (2007)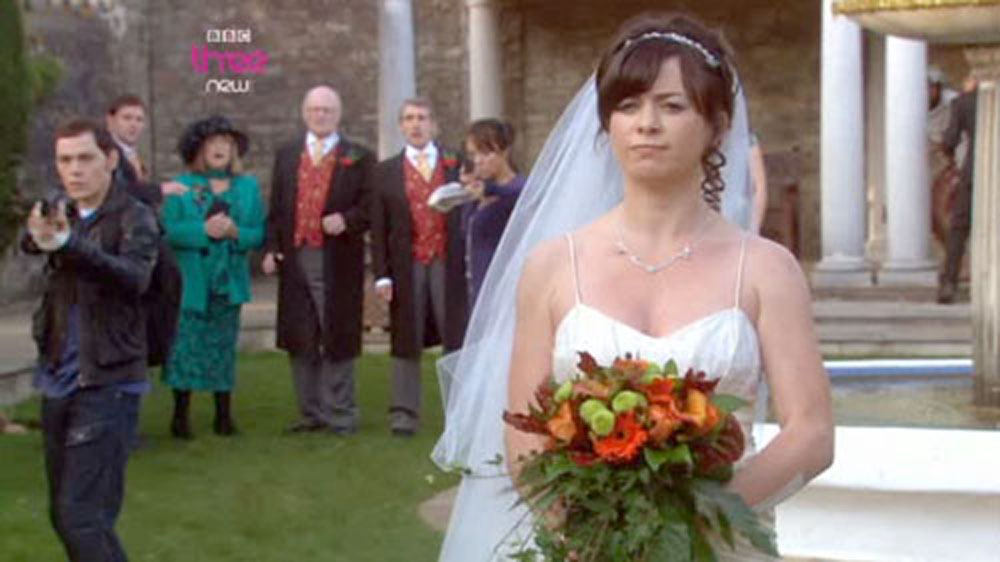 What do you think is the significance of the re-used location? Let us know below…