Sony Channel's American hospital drama has everything fans of the genre would want.
Medical dramas are a staple of both UK and US TV, but it's hard to argue that Americans don't do them best. While we in the UK may enjoy a bit of Casualty, Holby City, or – like we are – Jodie Whittaker in Trust Me, they never quite match up to the iconic characters and melodrama of modern classics ER, Grey's Anatomy and House, do they?
And it may now be time to add another series to the that trio of classic hospital-set dramas. The Night Shift, a highly-rated NBC show created by Jeff Judah and Gabe Sachs, who as a writing team have the amazing Freaks & Geeks – as well as Just Shoot Me, Life As We Know It and the 90210 reboot – on their CVs, will begin its series-four run on Sony Channel in UK on September 7th.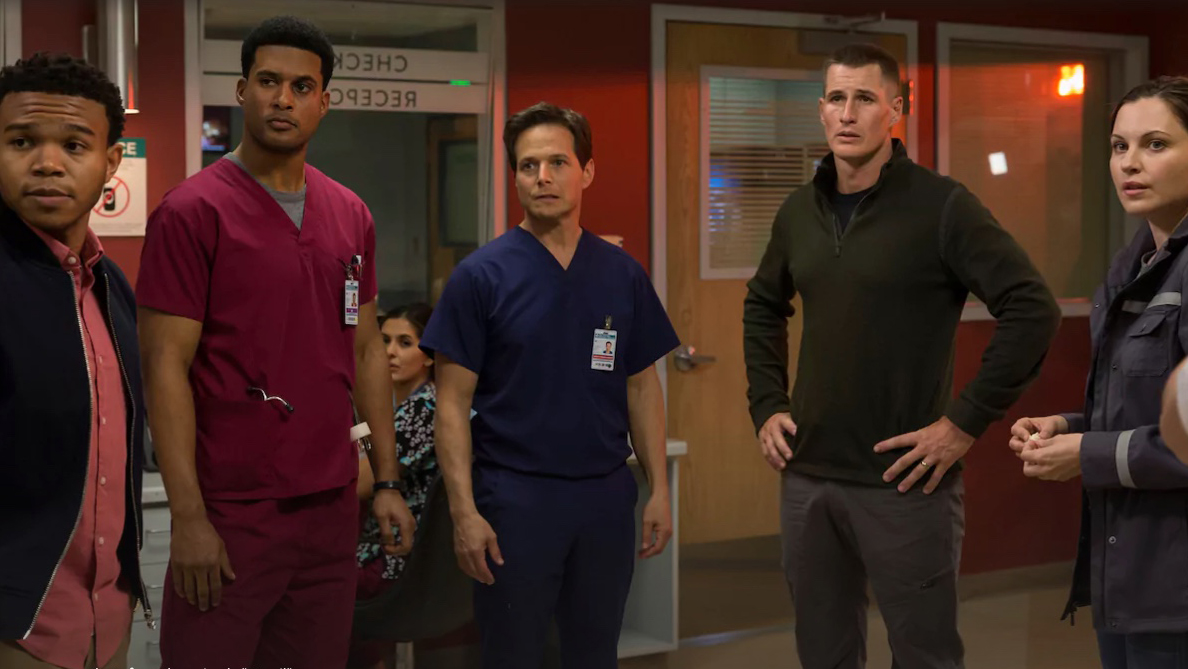 We reckon it's worth your time if watching people playing doctors and nurses is your thing.
Set in a busy San Antonio ER, it was originally based around three ex-military medics, dealing with the day-to-day drama of their jobs, their interpersonal relationships and the emotional fallout of their military service. However, with the well-publicised exit of ex-Lost and Saw actor Ken Leung (who will move on to Marvel's Inhumans in the near future) at the end of season three, the new run promises something of a reset for the show.
Also, it means some new blood will no doubt be joining existing cast regulars Eoin Macken (Resident Evil: The Final Chapter, Merlin), Jill Flint (Nurse Jackie, The Good Wife) and Brendan Fehr (Roswell, CSI: Miami) as they return to work after walking out of San Antonio Memorial out en masse as a protest against its new owners at the end of season 3. Well, at least we hope they all return to work – the last we saw of Macken's character, Dr TC Callahan, he was bloodied and unconscious after a missile attack on his mercy mission camp on the Syria-Turkey border.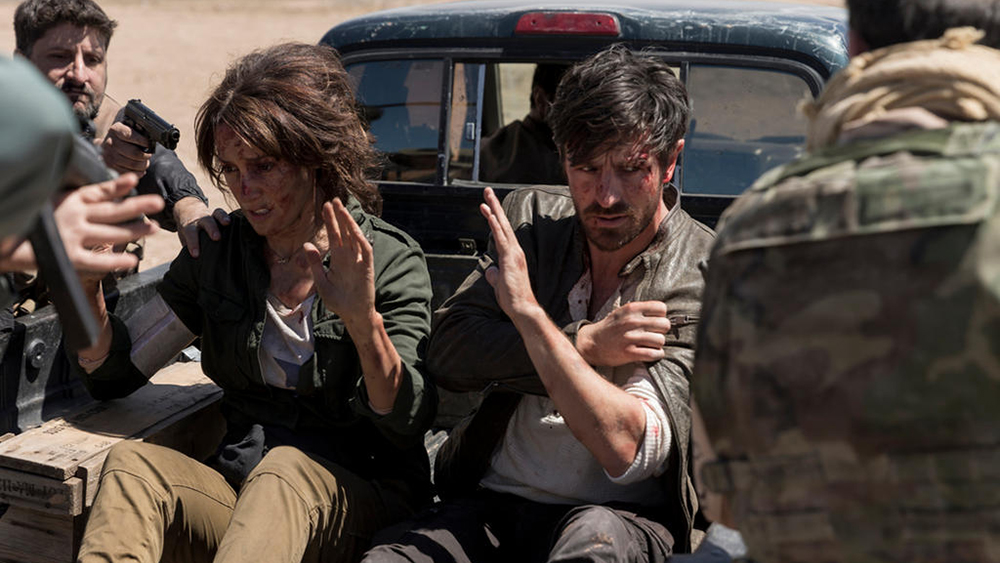 That last sentence may well tell you not to expect all of the action to be confined to the hospital. Which would be a fair observation. Indeed, series 4's charged first episode hops from Syria, through a Texas wildfire, to an emergency at a fairground – and all while those left behind butt heads with the hospital's new owner, who has one eye on closing the whole ER down, and is holding the trump cards in his power struggle.
Keeping track? Good. It's pretty intense stuff. Which, frankly, is why we all love a good hospital drama, right?
The Night Shift premieres on Sony Channel in the UK Tuesday 7th September. Sony Channel is available on Sky 157, Virgin 193, BT 331 and Talk Talk 331.