David Fincher (director of Se7en, Zodiac, Gone Girl and The Social Network) has teamed up with Tim Miller (director of Deadpool and the upcoming Terminator reboot) to bring an animated anthology series entitled Love, Death + Robots to the Netflix streaming service. Today, we have a trailer to share.
The Netflix media centre tells us this about the show…
"Love, Death & Robots is a collection of animated short stories that span the science fiction, fantasy, horror and comedy genres. With a bold approach to each story's narrative, episodes are intended to be easy to watch and hard to forget."
And here's that trailer we promised you…
Collider quotes Miller as saying this:
"Love, Death & Robots is my dream project, it combines my love of animation and amazing stories. Midnight movies, comics, books and magazines of fantastic fiction have inspired me for decades, but they were relegated to the fringe culture of geeks and nerds of which I was a part. I'm so fucking excited that the creative landscape has finally changed enough for adult-themed animation to become part of a larger cultural conversation."
The series will consist of 18 shorts, each running from 5-to-15 minutes. Fincher and Miller are among the executive producers, and they will work with various world-class animators – spanning all sorts of different styles – to bring this anthology to life.
These official images tease the disparity of visual styles at play…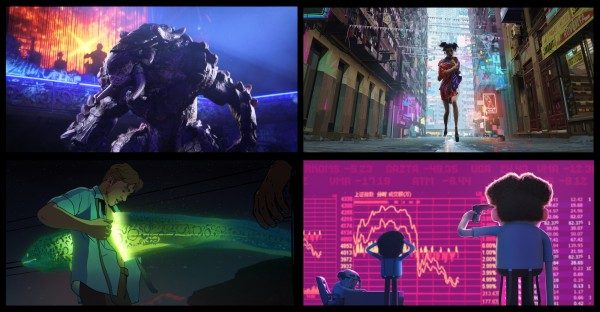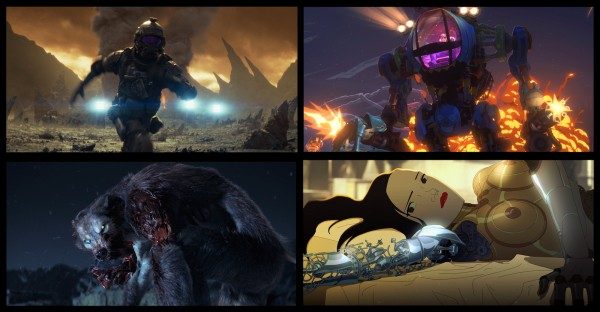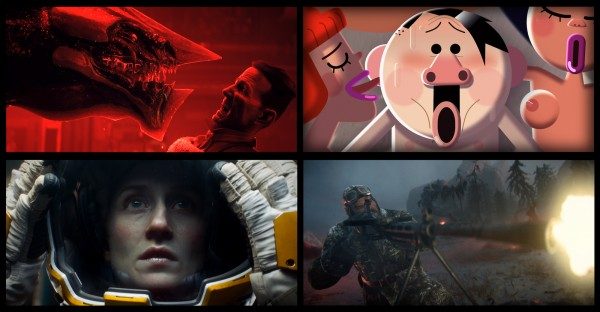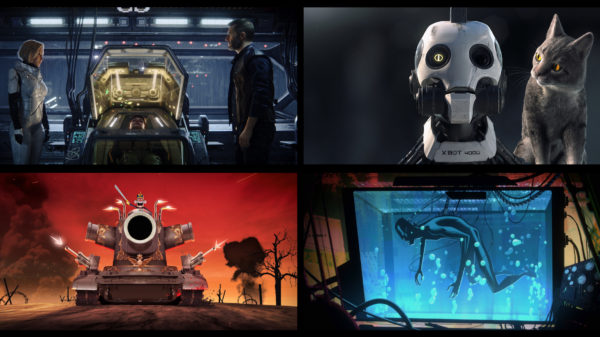 Love, Death + Robots will land on Netflix on March 15th.