BBC Worldwide has unveiled a trailer for the new animated version of missing Doctor Who story 'The Power of the Daleks'.
Patrick Troughton's debut as the Doctor will be released later this year as a digital download on BBC Store and then on BBC DVD.
Order 'The Power of the Daleks' on DVD on Amazon here.
Having originally aired in 1966, no complete film recordings of 'The Power of the Daleks' are known to have survived after the master negatives were destroyed in an archive purge in 1974.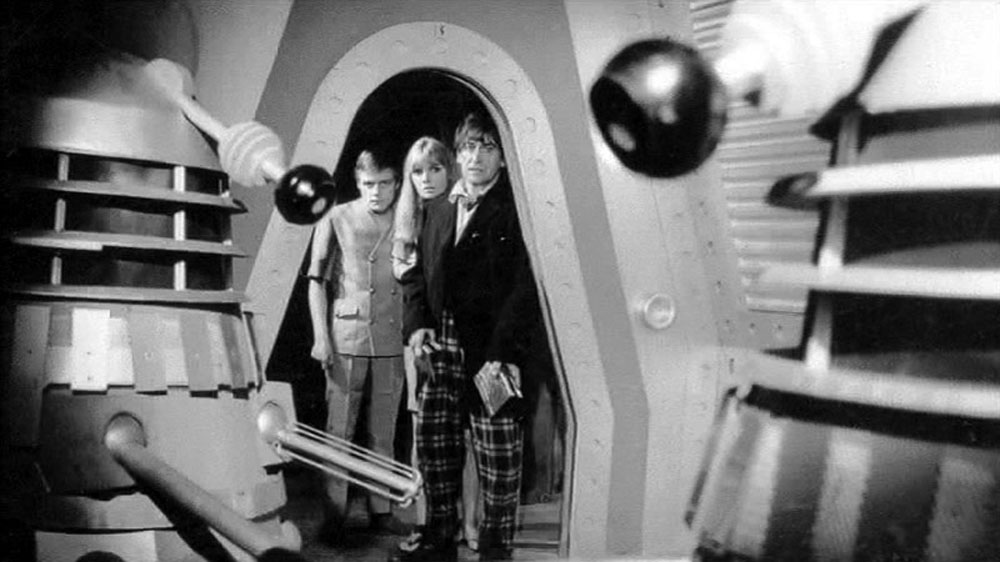 BBC Worldwide announced last night that a brand new black and white animation based on audio recordings of the programme using the original cast, surviving photographs and film clips will be released 50 years to the minute after its only UK broadcast on BBC One.
The six half-hour episodes feature the regeneration, or as it was then called 'renewal', of First Doctor William Hartnell into Second Doctor Patrick Troughton, as the Time Lord and his companions Polly (Anneke Wills) and Ben (Michael Craze) do battle with the Daleks on the planet Vulcan.
Watch the trailer…
The animation is being produced by the team behind the highly successful animation of lost Dad's Army episode 'A Stripe For Frazer', which was released in February this year.
Producer Charles Norton commented: "'The Power of the Daleks' animation is the most ambitious Doctor Who archive restoration ever attempted and we're all very honoured to be a part of such a an exciting project. Intelligent, suspenseful and magnificently staged, 'Power of the Daleks' is one of the great lost classics of 1960s television and a superb example of the black and white era at its finest."
Paul Hembury, Executive Producer, BBC Worldwide added: "Charles and his team are remarkably talented and passionate about Doctor Who and we are thrilled that fans will soon be able to enjoy this rather sinister but wonderful, classic story."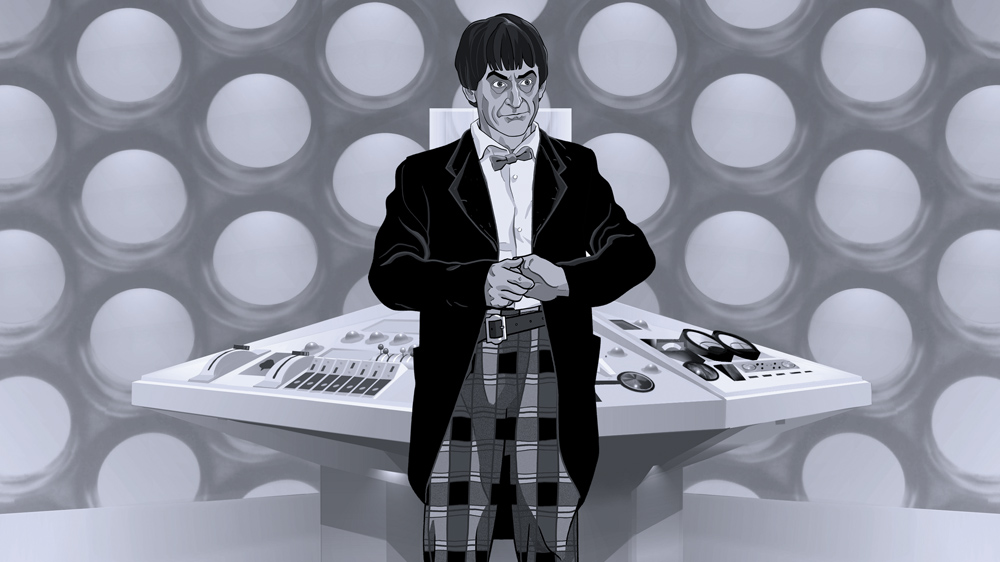 'The Power of the Daleks' will be released on BBC Store on Saturday 5 November and on DVD on Monday 21 November.
Order 'The Power of the Daleks' on DVD on Amazon here.
A special screening of the first three episodes 'The Power of the Daleks' will be held at BFI Southbank in London on Saturday 5 November, including a Q&A with Anneke Wills, Charles Norton and Frazer Hines.
The new season of Doctor Who began filming in Cardiff in June and will launch on BBC One in April 2017.
Here's everything we know so far about Season 10.
Are you looking forward to seeing 'The Power of the Daleks'? Let us know below…