Desert Island Doctors — what did actors from a classic TV show choose when they appeared on a classic radio show?
Here's a random idea. This week we've news Jodie Whittaker is moving on from Doctor Who (as every other lead has done over the years) and been reminded of the popularity of BBC Radio 4's Desert Island Discs. How many Doctor Who leads have been on the radio show, and what did they choose?
What is Desert Island Discs?
If you've been living on a desert island of your own, or perhaps aren't from the UK or younger than some of the more seasons Cultbox team, here's what you need to know, taken from the BBC's own history of the show:
That first Desert Island Discs was recorded in the BBC's bomb-damaged Maida Vale studio on 27th January 1942 and aired in the Forces Programme at 8pm two days later. It was introduced to the listening public as "a programme in which a well-known person is asked the question, if you were to be cast away alone on a desert island, which eight gramophone records would you choose to have with you, assuming of course, that you had a gramophone and an inexhaustible supply of needles"…
Now it might just be 'what's on your phone's playlist and you've a solar cell charger' but the idea is the same. Guests pick their choice of music, and also a book and a luxury item.
The BBC archive allows us to look book at everyone who's ever guested, so we had a quick run through everyone from Hartnell to Whittaker (leaving out Jo Martin's Doctor and other timeless child variants for simplicity, and Curse of Fatal Death and everything else…).
Desert Island Doctors
So far we've had five actors who've played the Doctor on the show: Hartnell, Pertwee, Hurt, Tennant and Smith. Here's what happened.
William Hartnell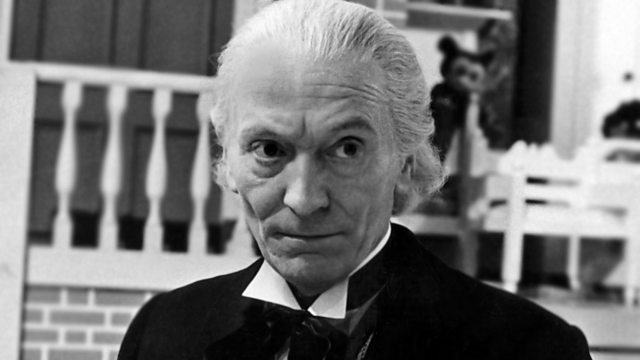 He appeared on the show in August 1965, and at time of writing you can listen to the episode here. A big book on history seems fitting for a marooned time lord.
Favourite track: The Spring Song from A King in New York by Charlie Chaplin
Book: English Social History by G M Trevelyan
Luxury: Cigarettes
Jon Pertwee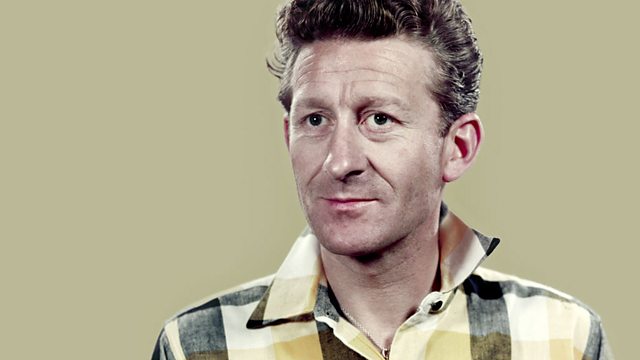 Pertwee actually appeared in 1964, so well before becoming the Doctor. His entry is here — at the time of writing the show isn't available to hear, but that may change. He seems to have one eye on the consequences of a tropical island diet, and a choice of something for a hobby.
Favourite track: Georgia on my Mind by Ray Charles
Book: The Culture of the Abdomen: A Cure of Obesity and Constipation by F A Hornibrook
Luxury: Guitar
Jon Hurt
The War Doctor appeared on the show in 1984. The show is available to listen or download (at least in the UK at time of writing) and listening to it reveals:
Favourite track: Bean Dubh Ab Ghleanna by Paddy Moloney (a piece of Irish whistle music chosen over the Beatles and Clapton)
Book: The complete works by Lewis Carroll
Luxury: A pillow
David Tennant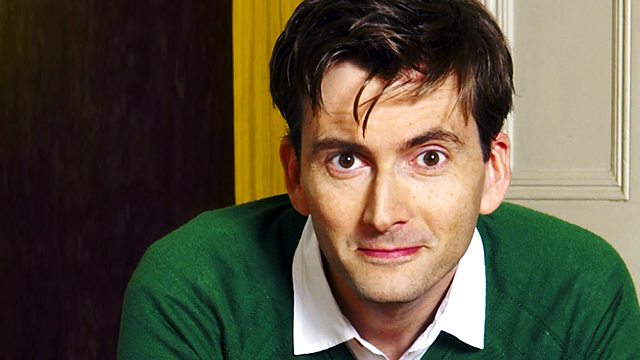 The Tenth Doctor appeared on New Years Day 2010, before that same day would see The End of Time Part 2 broadcast. His show is available to stream or download.
Favourite Track: White Wine in the Sun by Tim Minchin
Book: À la Recherche du Temps Perdu by Proust (an epic seven-book work)
Luxury: The complete West Wing on a solar powered DVD player
Matt Smith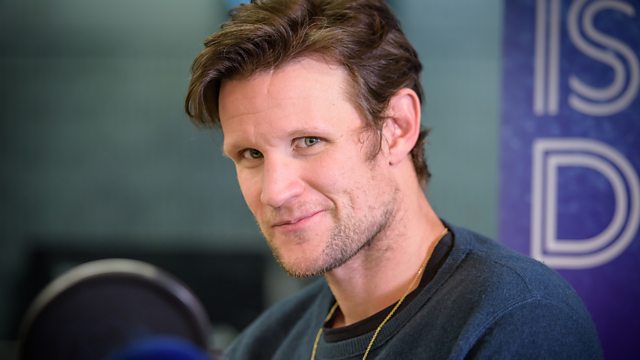 Smith appeared in 2018, and again is still available to listen or download here.
Favourite Track: Great Gig in the Sky by Pink Floyd
Book: Birthday Letters by Ted Hughes
Luxury: an endless supply of English Breakfast tea
Meanwhile…
To date, Jodie Whittaker has yet to appear on Desert Island Discs, but has appeared on BBC 6 Music. She picked a list of tracks on the subject of travel for Wise Women. It's not currently online, but that may change.