2015 was a pivotal year for Doctor Who on audio.
Big Finish, the audio drama company who hold the rights to make classic adventures on audio, had their remit widened to encompass New Series elements up to the end of Matt Smith's tenure.
During the year, the company celebrated the release of their 200th Doctor Who main range story, as well as providing a fourth season with Tom Baker, a run of Early Adventures and a clutch of box sets too.
They also kicked of a handful of new ranges including Torchwood and The Omega Factor as well as the dramatic end of DW spin-off Counter-Measures. 'The Diary of River Song' also launched on Boxing Day, sadly just too late to make it into this list. Check out our audio drama Top 10 for a rundown on our non-Doctor Who favourites from Big Finish.
2016 promises such treats as the Tenth Doctor and Donna, as well as 'Classic Doctors, New Monsters' and 'The Churchill Years' but for now, let's take a look back at 10 of the best Doctor Who audio releases in 2015…
10. The 4th Doctor Adventures 4.07 / 4.08: 'The Fate of Krelos' / 'Return to Telos'

Nick Briggs' beautifully crafted return visit to the events of 'Tomb of the Cybermen' saw Jamie and the Second Doctor guest starring in an adventure which began as a lovely character piece for Tom Baker and Louise Jameson.
> Read our review of 'The Fate of Krelos'.
> Read our review of 'Return to Telos'.
9. The Early Adventures 2.3: 'The Black Hole'
A cracking second Doctor tale with Jamie and Victoria, 'The Black Hole' reeled us in with a science based mystery, talking astrophysics and time-distortion, before throwing a handbrake turn and burrowing itself cleverly into the programme's continuity with a fellow member of the Doctor's own race.
8. Main Range #199: 'Last of the Cybermen'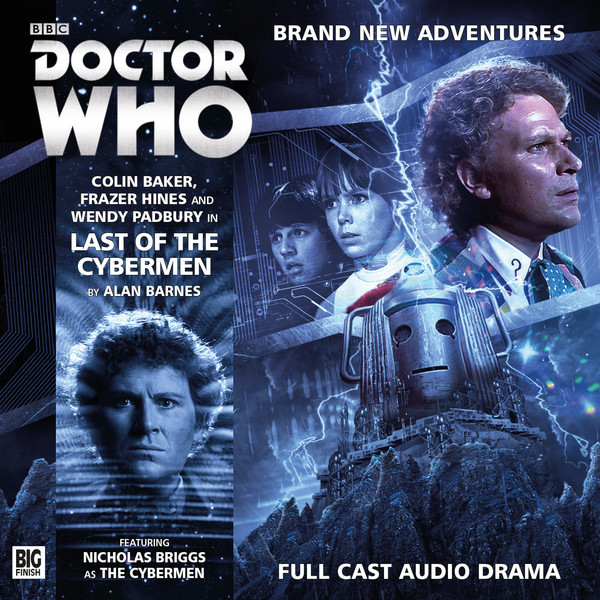 Easily the best of the main range's three 'locum Doctors' stories, this story saw Six teamed with Jamie and Zoe, once again at the Cyber-tombs of Telos. As well as spinning a great tale, it also provides the missing links between the sixties Cybermen and their descendants.
7. Main Range #201: 'We are the Daleks'
Set in Season 24, the Seventh Doctor and Mel were up against the Daleks who appeared to be employing investment and politics as their weapons, reeling in some Thatcherite monsters in the process. Epic scale and plenty of humour too as it probes how close we are from the Dalek mentality as a society.
Continued on next page…