This week brought the surprising but welcome news that comedian Matt Lucas will be reprising his role of the bumbling Nardole in the new season of Doctor Who.
Not just for one episode, though – the Little Britain actor will be joining Peter Capaldi and newcomer Pearl Mackie on the TARDIS for a run of adventures, following his debut in 2015's Christmas special.
As the Eleventh Doctor uttered in 'The Lodger': "I WAS NOT EXPECTING THIS!"
The news has taken the show's fan base by surprise somewhat. Certainly it is a left field decision from a narrative point of view, as the last time we saw Nardole he was waiting tables on Darillium while sharing a robot body with River's husband Ramone. Oh, and he'd been decapitated.
But there must be method in this seeming madness, surely.
Let's have a look at what Steven Moffat and the production team could have in mind…
A bigger TARDIS team
Firstly, we can pretty safely say that Nardole will join the show in a companion capacity, as Matt Lucas' statement on the news was: "I'm chuffed to bits that Nardole is returning to the TARDIS for some more adventures." Sounds quite conclusive, right?
In that case, the obvious result of Nardole coming aboard the TARDIS is that there be a bigger gang of time travellers than we have had for a few years now. This will immediately reinvigorate the show, as the very unsocial Twelfth Doctor will travel around with two companions for the first time.
Hopefully this means that Season 10's companions will be living in the TARDIS rather than constantly popping home and being picked up. Amazingly, the last time the Doctor had companions living on board was in 'The God Complex' back in 2011.
A three-part TARDIS team often makes for a fun family unit, and casting someone of Lucas' comedy chops in this role should only increase this warmth. Speaking of which…
Increase the comedy
While we don't know a lot about Pearl Mackie's Bill right now, thanks to that 'Friend from the Future' clip we can gather that she will be a funnier presence than Clara. Couple this with Lucas's appointment, and the production team are clearly aiming to up the comedy quota in Season 10.
While the darker tone that has swept over the series since Season 8 has been well received by many fans, others have not taken to it, so this may be something Moffat and his team are trying to address this season.
Season 9 showcased a lighter side to Capaldi's Doctor than his first year (well, up until 'Face the Raven' anyway!), but without the tragic story of the Doctor losing Clara and with these two jokers in the TARDIS, things look to be even more lighthearted in the future.
Get the kids back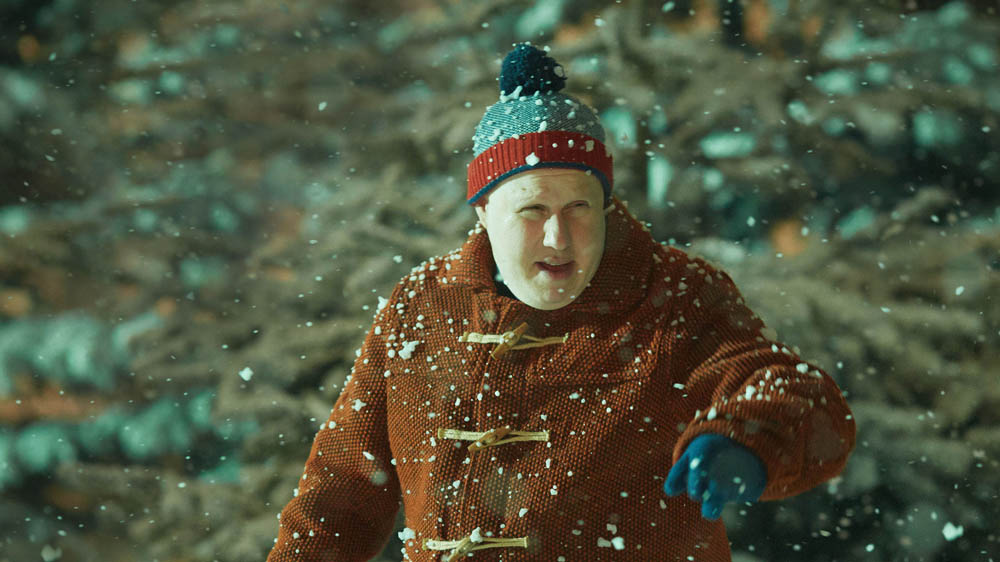 The reason for this increase in comedy could be that they are looking to entice kids back to Doctor Who.
Most of Season 9 aired at about 8.30pm on a Saturday evening, much later than the usual 6-7pm slot of previous years (and a heck of way from the 5pm norm of the classic series).
Many complained, quite fairly, that this was far too late for children to watch the show, as it shouldn't be forgotten that kids really are the show's core audience. Getting people to fall in love with the show at a young age is what ensures the series' future.
Nardole was a very child-friendly, slapstick creation in 'The Husbands of River Song', so he is a perfect character to bring back full-time if the production team do want to make sure the young'uns are still watching.
It worked last time
Though a lot of fans are cracking up at this news, it should be remembered that virtually this exact scenario has happened before in Doctor Who and it worked out terrifically well on that occasion.
A well-known comic personality was cast for a one-off role in a Christmas special before unexpectedly returning to the show as a companion. Remind you of anyone?
Yes, this was also the trajectory of Catherine Tate's Donna Noble. At first the character was not universally acclaimed after her broader appearance in 'The Runaway Bride', but once she joined the TARDIS in 2008's Season 4 she went down as one of the revived series' most popular characters.
Maybe Moffat is hoping that lightning will strike twice? Who knows, give it a year and we might all be sobbing our eyes out when Nardole leaves. Only time will tell…
> Buy the complete Season 9 box set on DVD on Amazon.
> Buy the complete Season 9 box set on Blu-ray on Amazon.
The new season of Doctor Who begins filming next week.
> Here's everything we know so far about Season 10.
What do you think about Matt Lucas joining Season 10? Let us know below…
> Follow Christian Bone on Twitter.
> Read more of Christian's musings on TV, films and books over on his blog.