The BBC and BBC America have released three trailers for the ninth episode of Doctor Who Series 12, Ascension of the Cybermen, the first of a two-part finale which concludes with The Timeless Children.
A summary of the Ascension of the Cybermen Synopsis:
In the aftermath of the Great CyberWar, the Doctor and her fiends arrive in the far future to face a brutal battle across the farthest reaches of space to protect the last of the human race from the deadly Cybermen. But in the face of such a relentless enemy, has she put her best friends at risk? What terrors lie hiding in the depths of space, and what is Ko Sharmus?

We will share some scenes from the trailer interspersed with some from the Series 12 trailer which seem to take place at the same locations.
Although the synopsis for the episode places it in the far future, there is one scene which seems to take place in the past:

The Lone Cyberman, whose name was Ashad (Patrick O'Kane):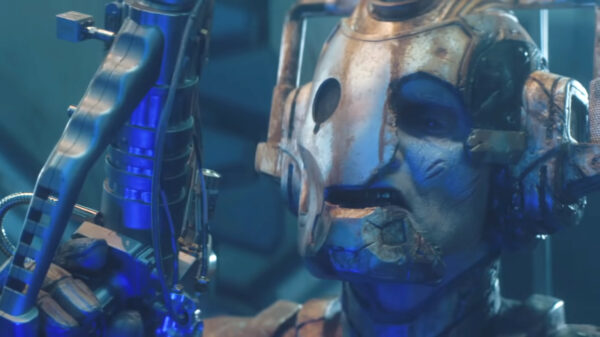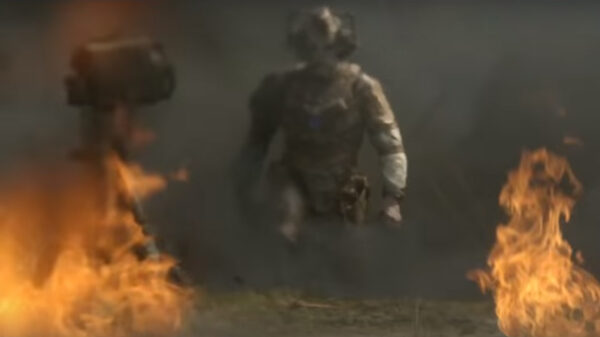 Graham (Bradley Walsh) and Yaz (Mandip Gill) preparing for the conflict:

Graham with Ravio (Julie Graham) in and industrial setting: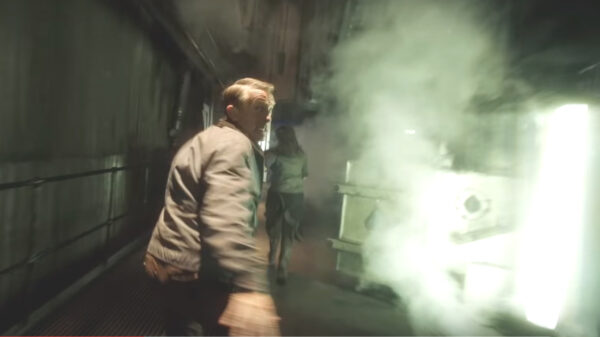 Another industrial setting:

Yaz (to Ravio): You need to lie down!

Ravio (Juilie Graham): Too late!

A man handcuffed and seemingly tortured:

A man possibly in the same scene, though trailers can sometimes be edited out of context:

The Doctor (Jodie Whittaker) confronts flying Cyberman heads and Cybermen at a church: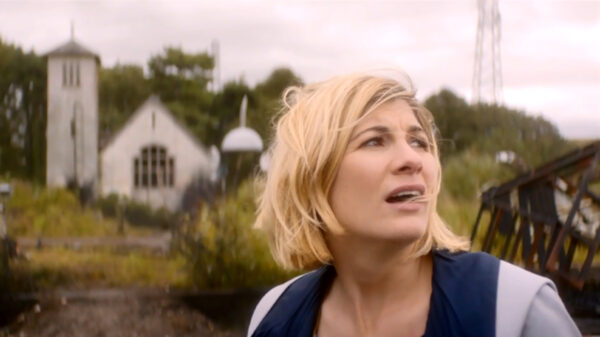 Some dialogue from the trailers:
Yaz: "Any ideas of what we're walking into?"
Doctor: "This planet, this time period, in the very far future, immediate aftermath of the CyberWars."
Doctor: "Cybermen have wiped out the majority of the human race. Sorry, there was never a good time to break that news to you."
Unidentified man: "You don't need to do that."
Ashad (Lone) Cyberman: "The Ascension shall begin."
Doctor (to the Cyberman in front of the church as she turns and runs): "See ya!"
Written by Chris Chibnall and directed by Jamie Magnus Stone, Ascension of the Cyberman airs Sunday, February 23, 7:10 p.m. on BBC One and 8:00 p.m. on BBC America.