Trailer breakdowns are typically created in the order of when the scenes appear on the trailer. This article will attempt to break down the scenes from the latest Doctor Who Series 11 trailers by episode, when possible. Some scenes from the previous trailer will be included when relevant.
Episode 1: The Woman Who Fell to Earth
Official BBC synopsis: "We don't get aliens in Sheffield." In a South Yorkshire city, Ryan Sinclair, Yasmin Khan and Graham O'Brien are about to have their lives changed forever, as a mysterious woman, unable to remember her own name, falls from the night sky. Can they believe a word she says? And can she help solve the strange events taking place across the city?
Strips of what seems like metal writhe…
…until they reveal the Doctor ‒ on a train. The  53 seconds of footage that leaked from this episode took place on the same train.
Yasmin and Ryan…
A publicity photo released by the BBC confirms Ryan and Yasmin are in their first episode costumes.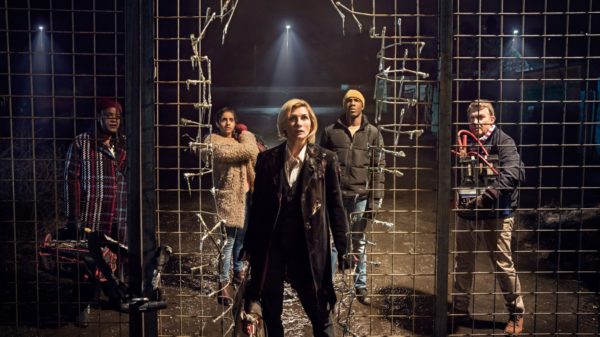 "I'm Just a traveler."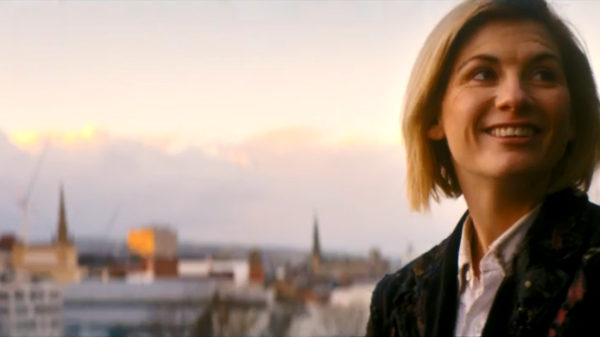 "I'm the Doctor. When people need help, I never refuse."
Episode 2: The Ghost Monument
Official BBC Synopsis: Still reeling from their first encounter, can the Doctor and her new friends stay alive long enough, in a hostile alien environment, to solve the mystery of Desolation? And just who are Angstrom and Epzo?
Want to show the world how excited you are for the new season of #DoctorWho? We've got you. https://t.co/zZ2B2qMHud pic.twitter.com/wFfWbzpngv

— Doctor Who on BBC America (@DoctorWho_BBCA) September 20, 2018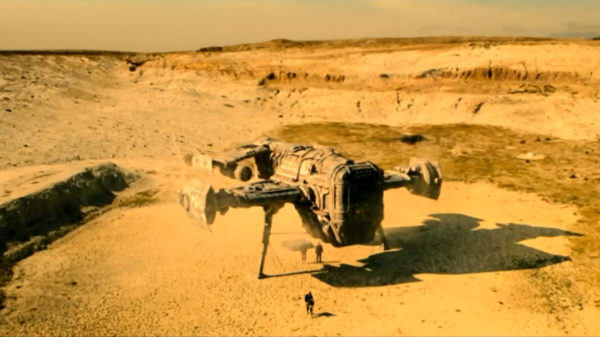 A desolate place…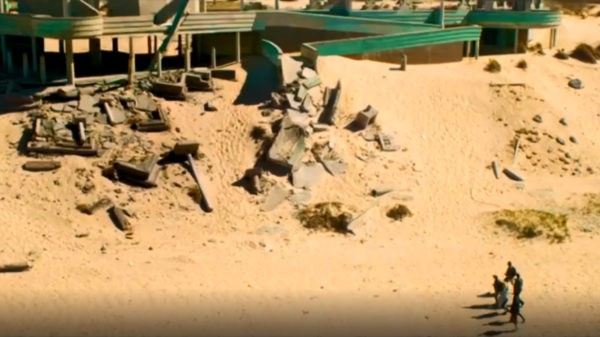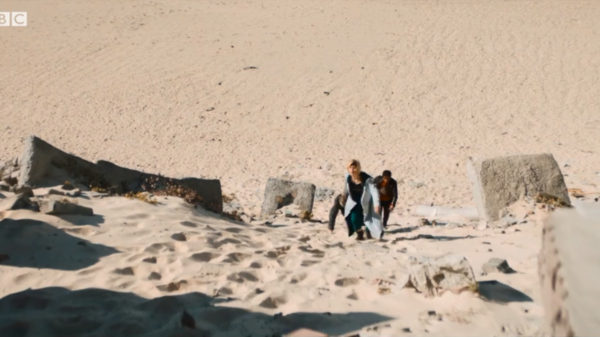 …which turns out to be dangerous…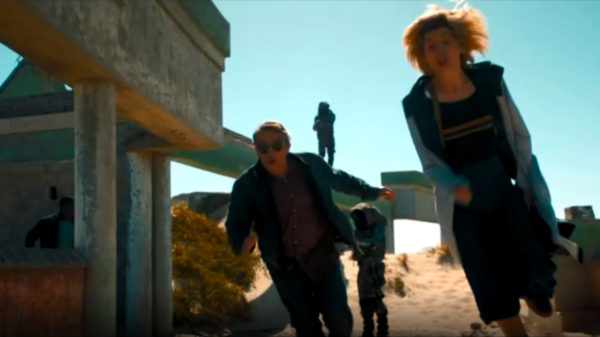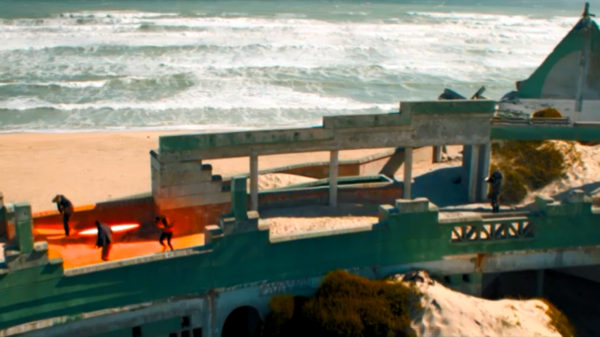 The Doctor on the top of a sand dune.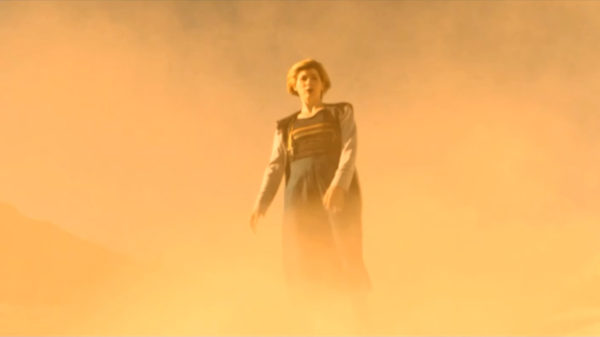 A still from the BBC Doctor Who Series 11 trailer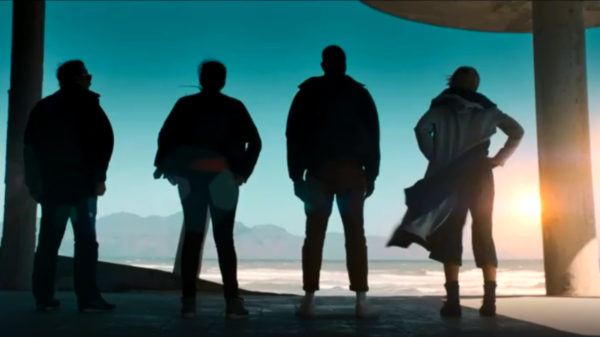 Episode 3 Rosa:
The period set dressing of this Cape Town street in South Africa is meant to represent 1955 Montgomery Alabama where Rosa Parks refused to yield her seat on a bus to a white passenger. Her subsequent arrest sparked a successful civil rights boycott which lead to the desegregation of the buses. Chris Chibnall told both Big Issue North and the Radio Times that "Rosa" would appear in Series 11.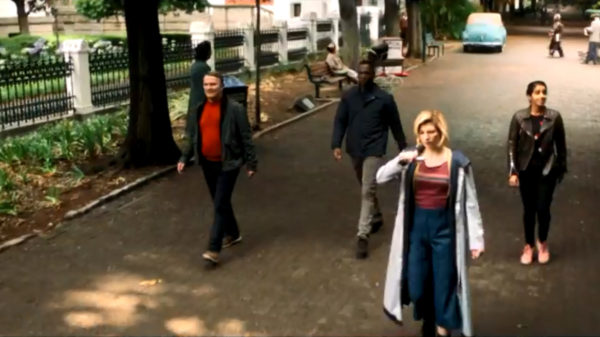 Here are two more Episode 3 photos from the previous trailer: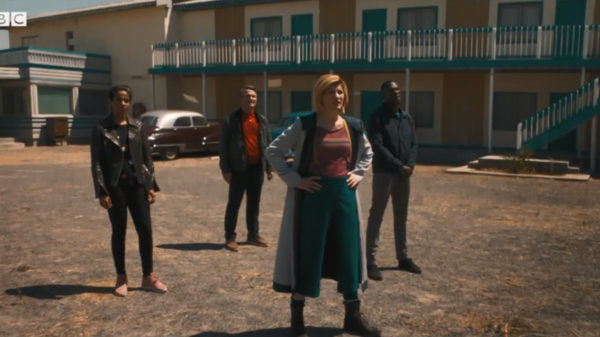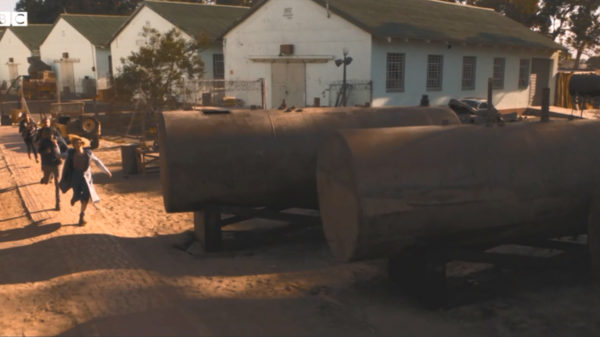 And a promotional photo from the same episode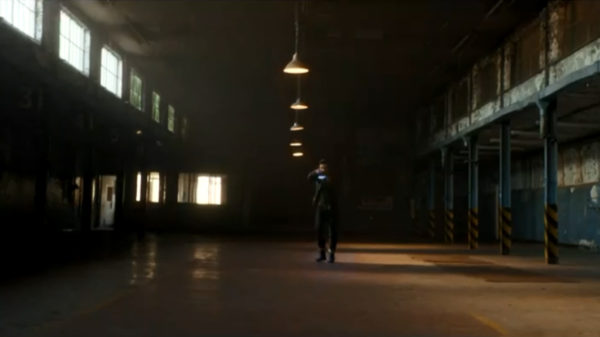 Episode 4, Arachnids in the UK:
Graham and Ryan are running from a giant spider! This scene was filmed in a large, empty function room at the Celtic Manor Resort in Newport on March 12.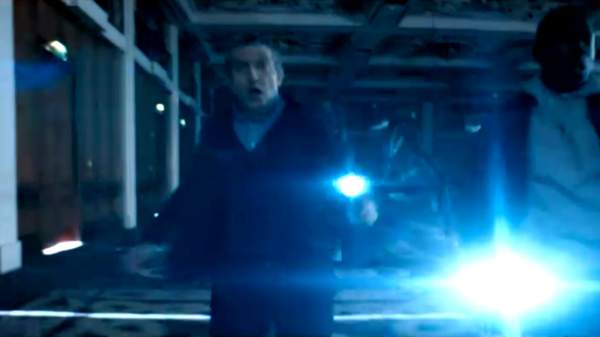 This scenes is likely from Arachnids in the UK as well.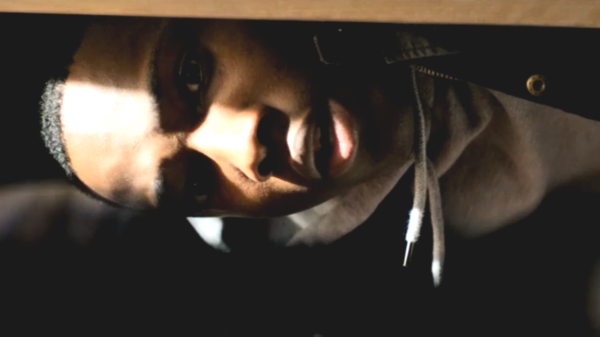 Tanya Fear guest stars in Arachnids in the UK.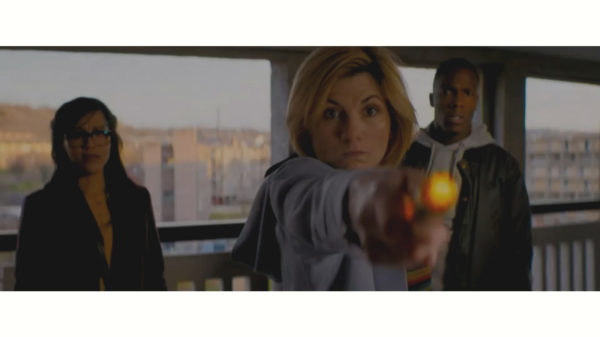 Episode 5, The Tsuranga Conundrum:
A pregnant man on the left! This actor's character publicity shot was posted publicly by accident on the photographer's website.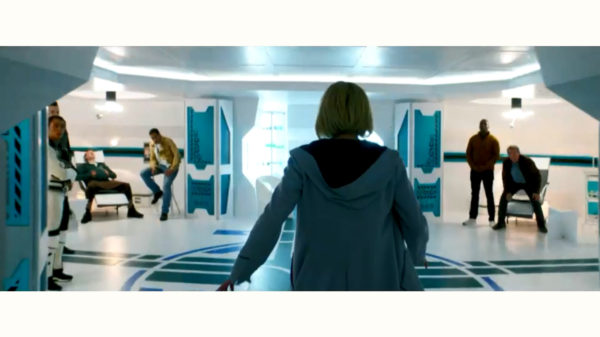 These two are likely from the same episode: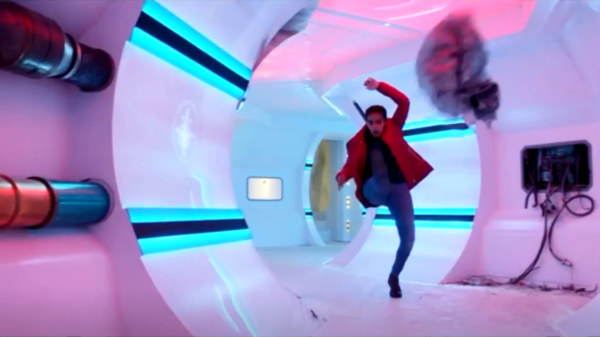 Now, some interesting things spotted in in some of the other scenes:
Graham with a device attached to the side of his head
Some miscellaneous scenes from the trailer:
A still from the BBC Doctor Who Series 11 trailer"What do we do?" "Why are you asking her?" " 'Cause she's in charge, Bro!" "Says who?" "Says us!"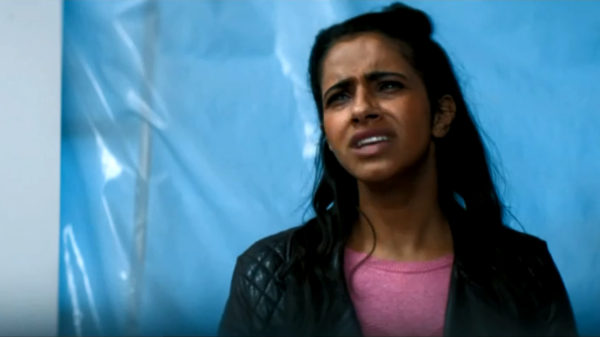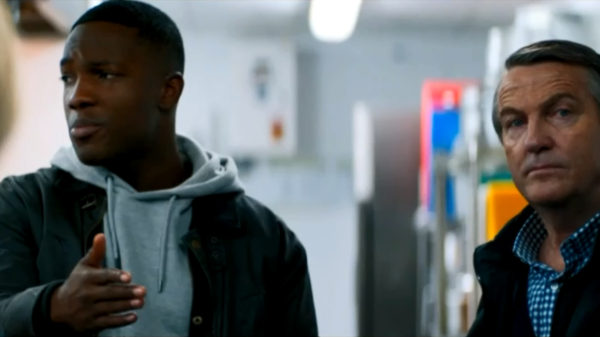 Shaun Dooley appears in a Series 11 episode.
This one is likely from fifth and final block of filming, Episodes 6 and 10.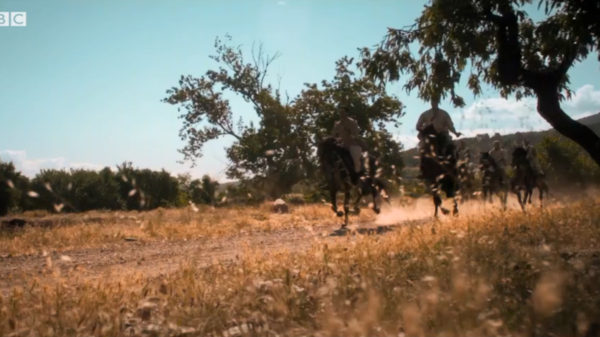 Doctor Who Series 11 premieres worldwide on Sunday, October 7.