Television stars Warren Brown and Matthew McNulty are set to guest star in the sixth episode of Doctor Who Series 12 titled Praxeus. Their characters will help Team TARDIS solve a mystery which threatens all of planet Earth.
Executive Producer Matt Strevens said: "We are totally thrilled to be welcoming Matthew and Warren to the cast. Their talent and versatility sets this action adventure alight."
According to Doctor Who Magazine, Matthew McNulty plays a character named Adam in Praxeus.
Best known for his roles in Versailles, The Bay and more recently Deadwater Fell, McNulty said: "I had such a blast filming the episode and couldn't ask for anything more for my Doctor Who debut."
Written by Pete McTighe, Praxeus was filmed in part in South Africa along with Spyfall as part of first filming block which Jamie Magnus Stone directed. Warren Brown shared a photo from his time filming in Cape Town, South Africa on Instagram.
Brown, who has starred in a variety of television roles including Luther, Liar and Strike Back, said: "I was on such a high when I got the call from my agent, then such a low when I had to keep it top secret and couldn't tell anyone! I can honestly say though it was and has been one of the most fun jobs I've ever had to date!"
Pete McTighe said of Praxeus in Doctor Who Magazine:
"When we come into the episode, the Doctor, Graham, Yaz and Ryan are already split up around the globe, investigating strange goings-on that are linked to a brand-new alien menace."
"Prepare for a fun rollercoaster of an episode with some genuinely disturbing moments. And watch the skies…"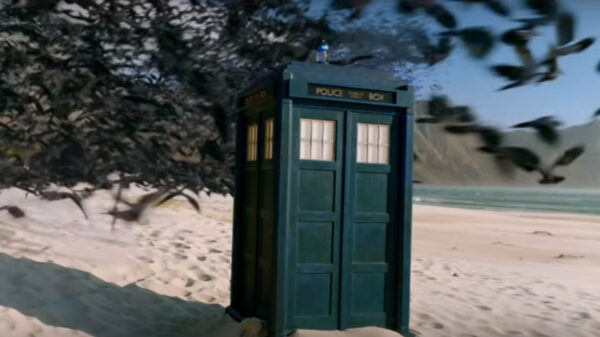 Praxeus will air Sunday evening, February 2 on BBC One and at 8:00 p.m. on BBC America.