The show Londongrad will tell the story of the poisoned former KGB agent, which is also being tackled by itv.
Variety have broken the news that Benedict Cumberbatch will star in Londongrad, a mini-series currently in development by HBO.
Based on Alan Cowell's book The Terminal Spy, the show will tell the story of Alexander Litvinenko, the KGB agent turned defector who was killed by radiation poisoning.  Benedict Cumberbatch will not only take the title role, but is executive producing through his Sunnymarch production company.
Rival projects?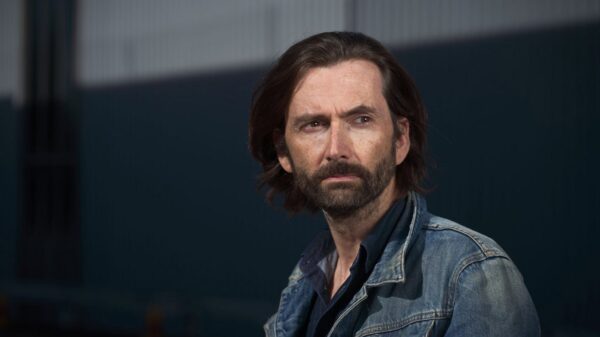 What's really interesting here is that Londongrad is not the first Alexander Litvinenko series announced this month; we reported David Tennant's casting in Litvinenko for itv less than four weeks ago.
Doubtless there's room for two television takes on this fascinating story. We already know that itv's version will look at both the police investigation and the story of the victim's widow. After his death, Marina Litvinenko fought tirelessly to persuade the British Government to publicly name her husband's killers and acknowledge the role of the Russian State in his murder.
Londongrad is being written by David Scarpa (The Man in the High Castle, All the Money in the World) and The book he's adapting has the impressive subtitle: "A True Story of Espionage, Betrayal and Murder – The First Act of Nuclear Terrorism and the New Cold War". That suggests plenty of scope and possibly more of a global and political telling of the story.
Bryan Fogel will direct and executive produce Londongrad via Orwell Productions. Len Amato of Crash&Salvage will executive produce as well alongside Adam Ackland and Claire Marshall of Sunnymarch.
Big and Small screens
Benedict Cumberbatch seems to move effortlessly between television and film. Famous for Sherlock, he's also starred in Patrick Melrose for Showtime and as infamous spin doctor Dominic Cummings in Brexit: The Uncivil War. On the big screen, he has notched up roles in Star Trek Into Darkness, The Hobbit series and The Imitation Game. Of course, he's also Dr Strange in numerous films for the MCU, next seen in Spider-Man: No Way Home.
There's no timescale for either Londongrad or Litvinenko as yet – naturally, CultBox will keep you posted. We do think it's fair to say that the Tennant fronted project has bagged the better title though!