New information has emerged about the fourth episode of Doctor Who Series 11, Arachnids in the UK.
Information about Chris Noth's Character, "brash"American millionaire Jack Robertson from TV & Satellite Week:
His business practices come under suspicion when giant spiders overrun his brand-new luxury hotel on the outskirts of Sheffield, but he's more worried about the bad publicity ahead of his run for President [of the United States] in the 2020 elections. Unfortunately, he and the Doctor don't see eye-to-eye, especially as Robertson believes in shooting first and asking questions later…
A real estate tycoon running for President of the United States? That sounds so familiar.
"Tea as Yaz's. Amazing!"
From What's on TV magazine:
After arriving back in Sheffield, the gang decides to pop round to Yasmin's for for a cup of tea, only to find her neighbor, Anna has gone missing and her eerily empty flat is covered in cobwebs.

And similar incidents have been reported all over the city, so when Yasmin gets a distressing call from her mum, Najia… the Doctor races to the rescue!

When they get there, they meet the hotel's owner, brash American businessman Jack Robertson… who gives them a frosty reception. Yet when the huge spiders block the exits, he realizes the Doctor is his only hope…
From Shobna Gulati in What's on TV Magazine:
"Najia manages a brand-new hotel hotel outside Sheffield. It's only a few days until the big opening, but the place is covered in cobwebs and there are some very strange things going on."

"Najia is thrilled to be on an adventure with her daughter. She's so bubbly and asks a lot of questions as they explore the corridors, which Yasmin finds very annoying!"
More from Shobna Gulati in The Metro:
"I'm playing Yaz's mum, so I'm part of the family she mentioned in episode two. Yaz's mum is a hard worker, she's got two daughters, and Yaz is still living at home but has her own career and everything going on. So she's in that transitional stage with her daughter, thinking is her daughter ever going to move out and if she does move out, if it will be with someone – she has all those concerns, like many women of her age with daughters and sons in their twenties.  She can't keep tabs on her, but she doesn't really want to keep tabs on her – she just wants to know that she's alright."

"[Chris Noth and I] have scenes together… He is brilliant, his character in this is excellent."
From the BBC press release:
"Something's happening with the spiders in this city."

The Doctor, Yaz, Graham and Ryan find their way back to Yorkshire – and Yaz's family – only to find something is stirring amidst the eight-legged arachnid population of Sheffield.

Written by Chris Chibnall. Directed by Sallie Aprahamian.
The Radio Times television schedule gives additional information:
The Doctor manages to bring Ryan, Yaz and Graham safely back home to 21st-century Sheffield, only to discover a sinister mystery is unfolding on their home turf. Something strange is happening to all the spiders in the city – but before the Doctor can save Yorkshire from an eight-legged invasion, she has to make it through her first encounter with Yaz's family.
The guest cast list:
Chris Noth: Jack Robertson, American millionaire presidential candidate
Shobna Gulati: Najia Khan (Yaz's mother)
Tanya Fear: Dr Jade McIntyre, zoologist
Ravin J Ganatra: Hakim Khan (likely Yaz's father)
Bhavnisha Parmar: Sonya Khan (likely Yaz's sister)
Jaleh Alp: Frankie Ellish 
Some new photos from Arachnids in the UK were shared on the BBC America website.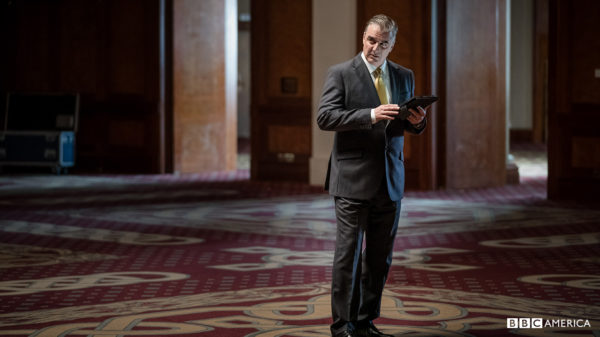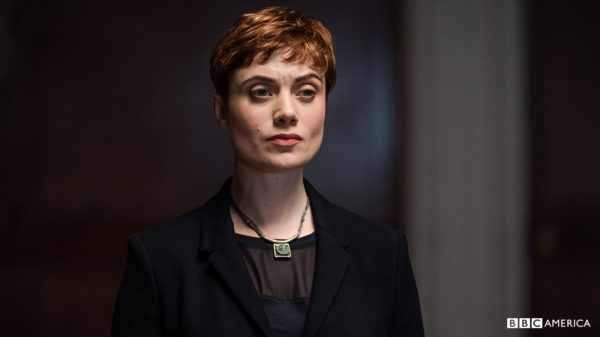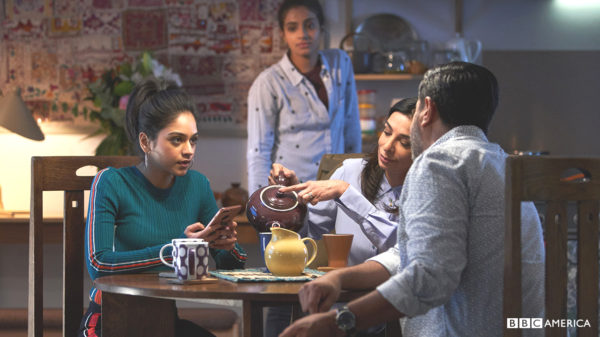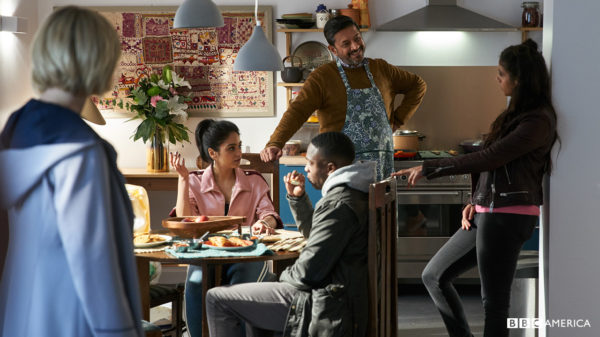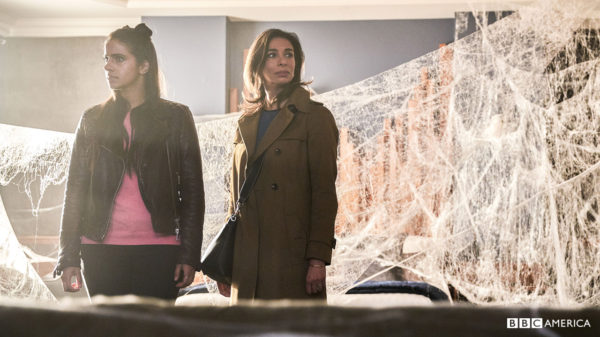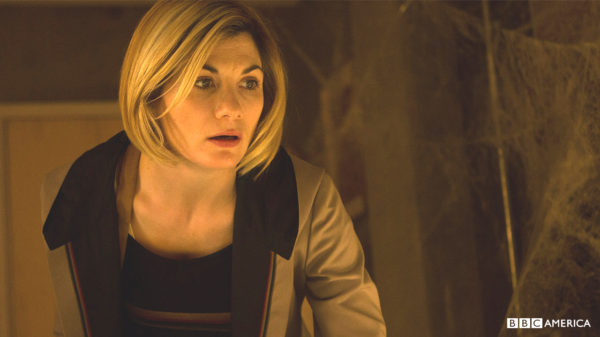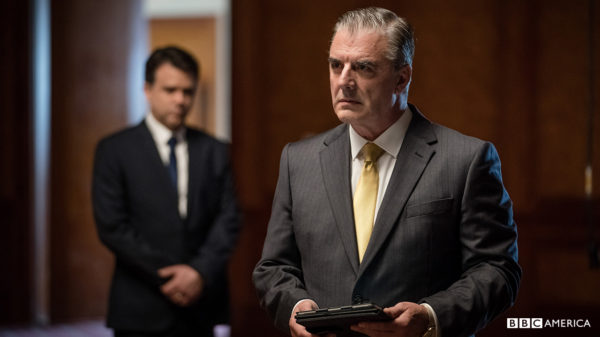 What's in that bum bag, Doctor?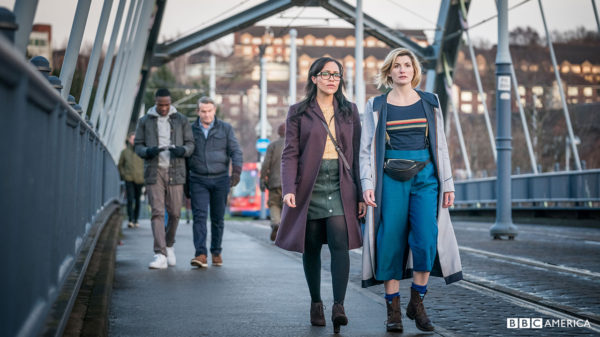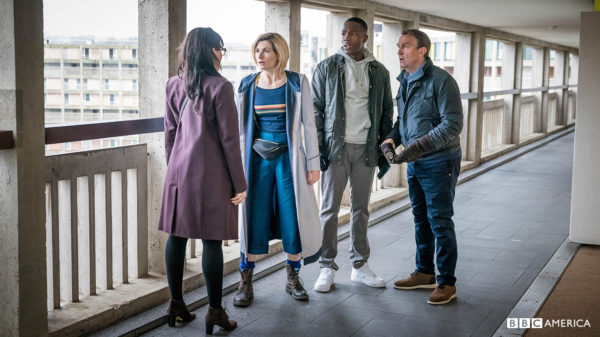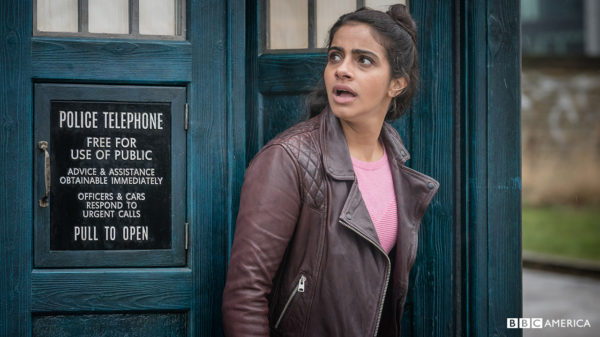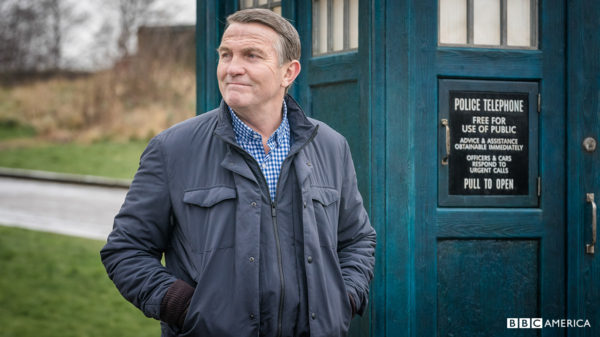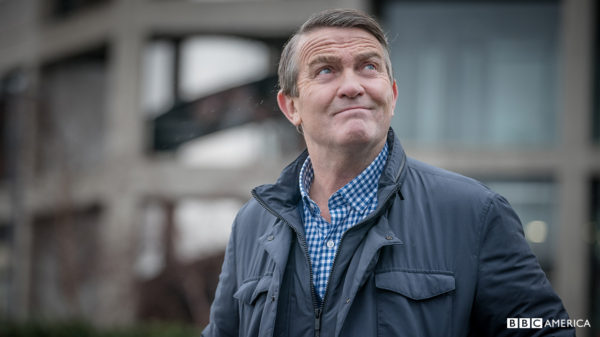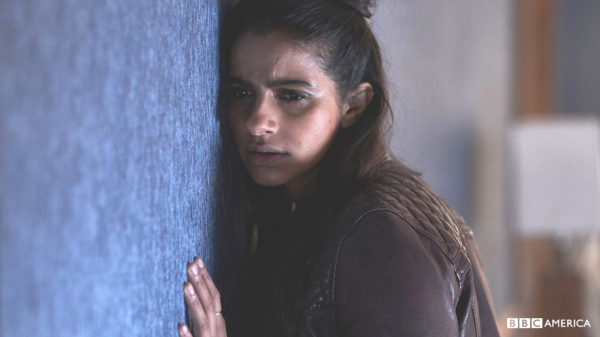 This was on me making cobwebs 😱🤢 pic.twitter.com/4LiP5jtChz

— Mandip Gill (@MandipGill) October 27, 2018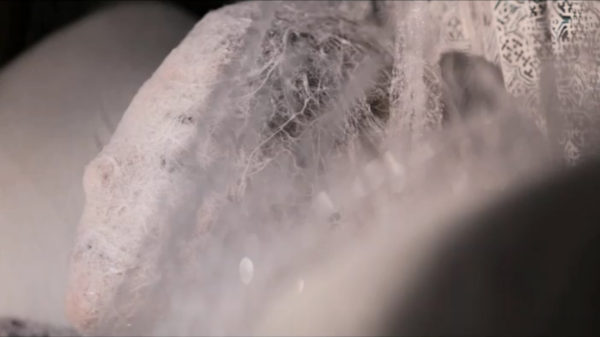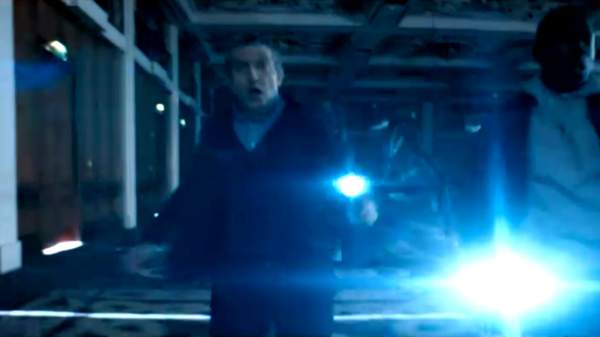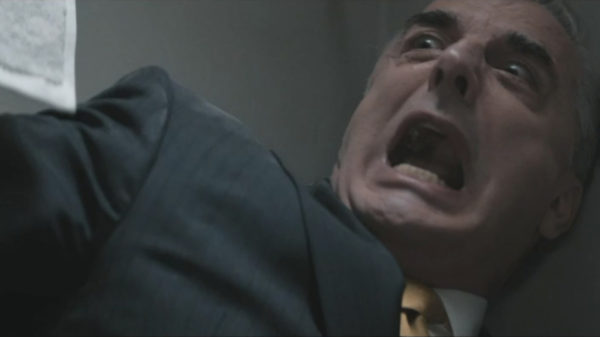 Who getting excited for #Halloween ? #BetterThanXmas you wound think I'm terrified of #Spiders 😨 pic.twitter.com/7C6iLOsuVR

— Danny Hargreaves (@Dannysfx) October 18, 2018
So what happens once the spider issues are inevitably resolved? Remember this bit of dialogue from the Doctor in the first trailer?
"All of this is new to me. New faces. New worlds. New times. So, if I asked really, really nicely… Would you be my new best friends?"
Arachnids in the UK will air on BBC One at 7:00 p.m. and BBC America at 8:00 p.m. on October 28, the Sunday before Halloween.