One of the highlights of the BBC Children in Need 2018 appeal show is footage featuring a young girl with the Doctor Who cast in the TARDIS set in Roath Lock Studios. The official description:
An incredible young girl who's supported by BBC Children in Need gets the opportunity to visit the Doctor Who film set where she enters TARDIS and meets the entire cast before being surprised by the Doctor herself, Jodie Whittaker.
Nine-year-old Anna and her brother Alex from Basingstoke have the lovely privilege of visiting the Doctor Who set and meeting the cast.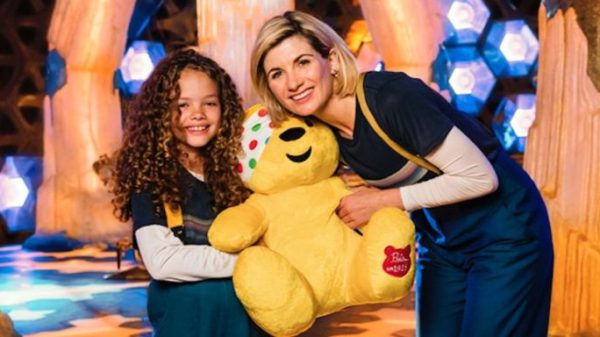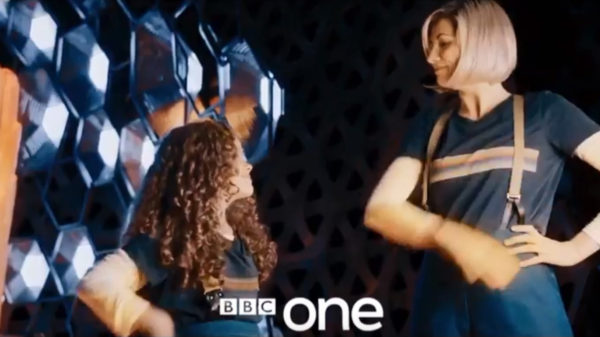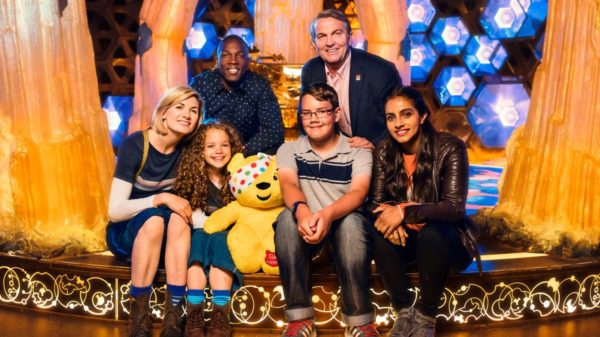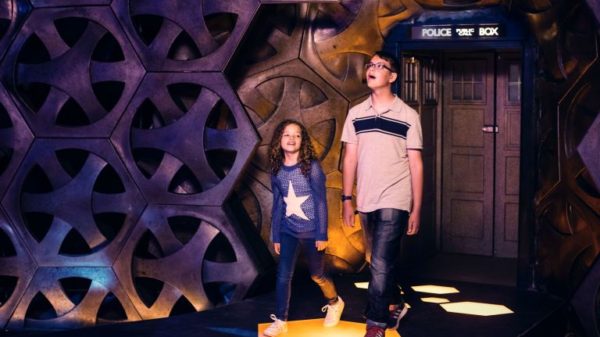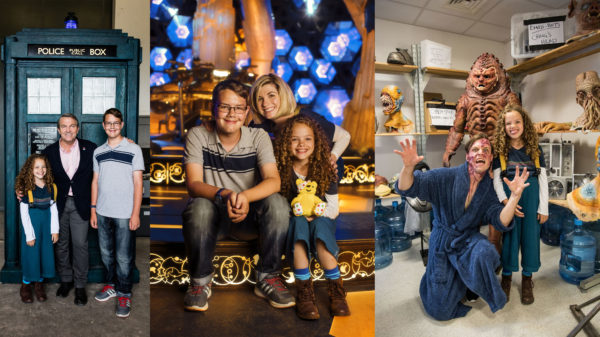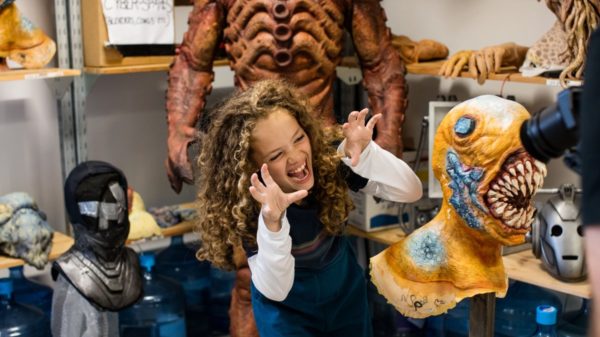 Cultbox previously reported that the set at Roath Lock Studios when the footage was filmed on August 7 was apparently very wet. Perhaps the TARDIS has its own weather systems or maybe there was a cleaning crew that day.
The trailer for the special:
BBC Children in Need 2018 will air Friday, November 16, 7:30 to 10:00 p.m., with a 40-minute gap before it restarts at 10:40 p.m. and runs until 12:30 a.m. on BBC1.
During the gap, BBC2 will air Junior Mastermind for BBC Children in Need, which will start at 10:00 p.m. and finish at 10:40 p.m.
To contribute to Children in Need 2018, you can donate £10, by texting the word DONATE to 70410. To donate £20, text DONATE to 70420, or to donate £30, text DONATE to 70430. You can also call 0345 7 33 22 33 or donate online.