Jodie Whittaker and David Tennant will appear in a BBC One special showing the making of Got it Covered, an album of celebrities singing covers of popular songs.
Thirteenth Doctor actress Jodie Whittaker joked that her rehearsal efforts leading up the the recording of her cover of Coldplay's Yellow were not well received by her Doctor Who coworkers.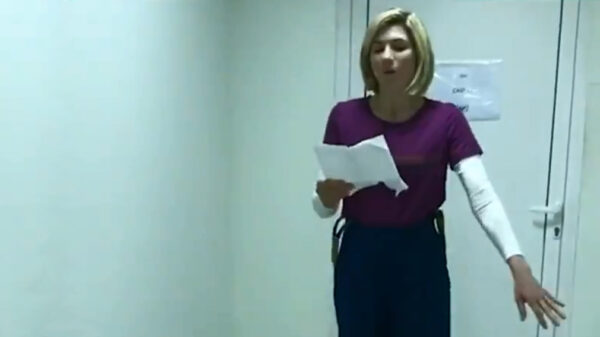 "I started this process thinking I was a really brilliant singer. I've gone through peaks and troughs of having that enlightened moment when you realise that you are not Adele. That was a sad day. Then picking yourself off the floor when all your friends at work are pointing and laughing when you are practising and giving you really supportive compliments like, 'Shut up, it sounds like a dying cat' and I've picked myself up, dusted my knees off and come to Abbey Road and I'm going to nail it! So it's nerve racking, humiliating and exciting."

Jodie Whittaker was surprised by members of Coldplay who showed up while she was recording her cover.

When @coldplay surprised @bbcdoctorwho's Jodie Whittaker… 🤯

Got it Covered | 30th October, 7:30pm | @BBCOne pic.twitter.com/j4dz4W3Who

— BBC Children in Need (@BBCCiN) October 21, 2019

David Tennant described his experience:
"When I arrived, the nerves descended and it took me quite a few goes in front of the mic to not be trembling in my voice. I don't know if I ever managed it entirely but it was scary, it was intense. I felt quite drained by the end of it.
Just because there is something very exposing about singing, there is something very primal about it, isn't there? And it's not something I do in front of people, it's something I do in the shower and to annoy my children. So to try to do it and try to do it well or as best I can in the circumstances, it's quite intense and weirdly gruelling."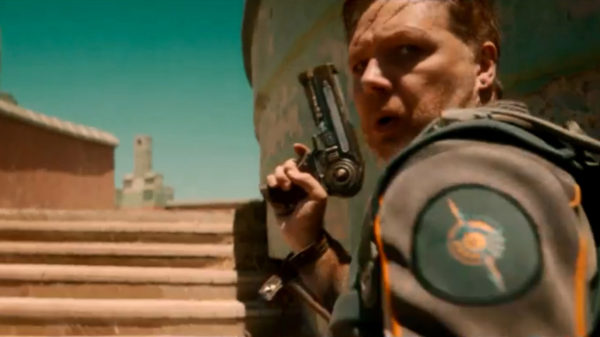 The idea for the album came from The Ghost Monument actor Shaun Dooley, who after his experience recording a song for Misfits thought it would be a good idea to get together with other celebrities to do a charity album. Dooley chose to cover Taylor Swift's Never Grow Up. Taylor Swift surprised Dooley by showing up at Abbey Road Studios while he was recording.

And then @taylorswift13 walked in… @ShaunDooley = 😮

Children in Need: #GotItCovered ⤵
Weds 30th Oct | 7:30PM | @BBCOne pic.twitter.com/khgxiPIyGV

— BBC Children in Need (@BBCCiN) October 20, 2019

Olivia Colman, who appeared as an iteration of Prisoner Zero in the Doctor Who episode The Eleventh Hour, covered Glory Box by Portishead.

The Children in Need: Got It Covered television special will air on BBC One Wednesday, October 30 at 7:30 p.m.