In an interview published TV & Satellite Week magazine, showrunner Chris Chibnall gave a few more details for what we can expect from Doctor Who Series 12.
"We're going deep into the Doctor Who world, to seek out the delights and hidden corners it contains. We'll also be going deeper into characters from last year and seeing things from the Doctor's past. It's different, it feels like a step up and it's more ambitious in terms of scale and storytelling. But you're also going to have a massive laugh because it's hugely entertaining."
"We start with a two-parter and the first episode [Spyfall] is action-packed and probably our biggest ever episode. It's a thriller filmed around the world and has Stephen Fry and Sir Lenny Henry in it, which is so exciting. It's a big roller-coaster event."
"…there are car chases and bike chase and all kinds. We wanted to know if it was possible to do a Doctor Who action movie."
"The great thing about Jodie [Whittaker] is that whatever you write for her, she can do. My job is to keep challenging her and challenging the characters."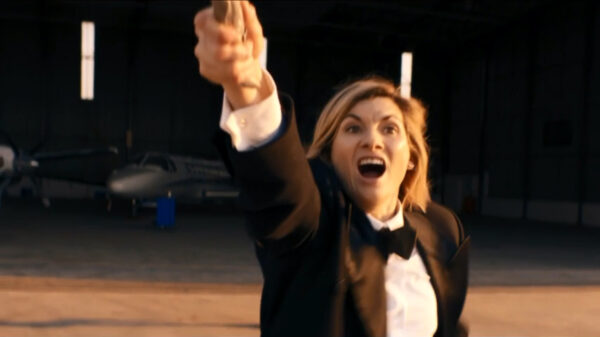 "We have a great story for the Judoon… The idea of them landing in contemporary Gloucester and investigating a space crime was irresistible."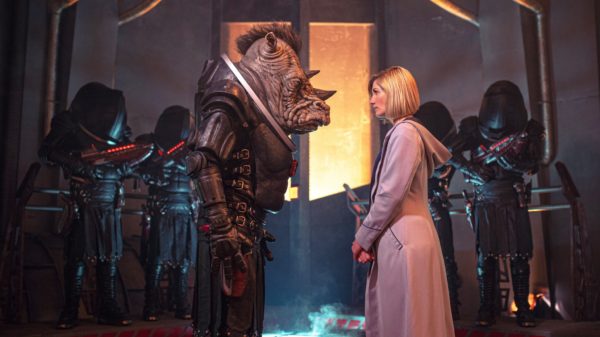 "…there are definitely some treats for the long-term fans – lots of little threads to pick up and enjoy."
The December 14-20 issue of TV & Satellite Week magazine became available on December 4.
We will continue to bring you news of Doctor Who Series 12 as we learn more.