Doctor Who stars Matt Smith (the Eleventh Doctor), Karen Gillan (Amy Pond), and Arthur Darvill (Rory Williams) reunited for a Metaverse interview. The interview was available for a limited time on YouTube.

Each actor explained their first experience with Doctor Who.
"It was on when we were really young and then it wasn't," said Arthur Darvill," but as [Matt says], it's part of the fabric of culture here."
I loved it," Matt Smith recalled. I'd never seen it, really, and then I got the part and then I started with [Christoper Eccleston], then to… David [Tennant]… and then back and sort of touched base on those other Doctors and I just really fell in love with it."
My mom is like a massive Whovian," Karen Gillan added. "And so I was definitely exposed to it regularly when it came back in 2005."
Smith and Gillan shared objects from the set they took with them when they left Doctor Who.
"These are from the TARDIS," said Gillan, as she showed off a pair of binoculars. "I swiped them,"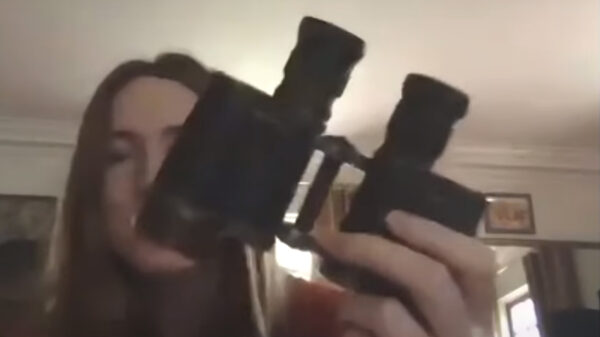 "Look!," exclaimed Smith. "This is from set. It's an actual Cyberman. It's real! That's one that blew up."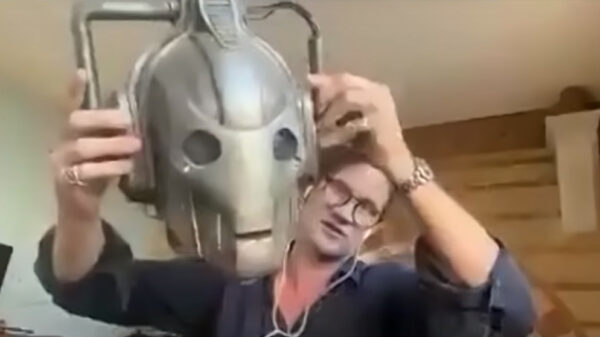 They all agreed that working on Doctor Who was the most incredible job they every had.
Smith summed it up as, "I don't think I'll ever do another job where I sort of rode the crest of something…"