In an interview published in Doctor Who Magazine 563, Christopher Eccleston spoke of his portrayal of the the ninth Doctor, a role he is reprising for a series of Big Finish audio adventures.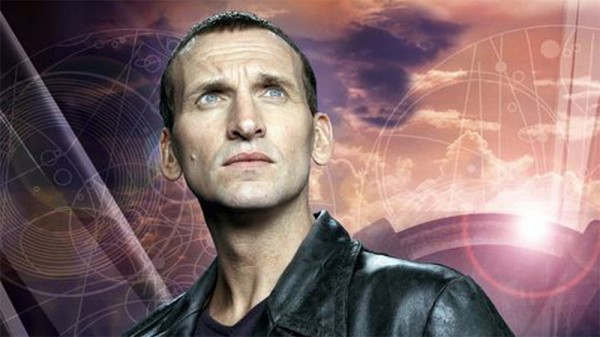 Eccleston spoke warmly of his connection and regard for the ninth Doctor.
"I've always believed that the people who watch the show know who I am, and what it meant to me and what I gave to it."
"I have a great love for the character. I've always said that."
"This is a hero who doesn't take himself too seriously, and who is filled with love. It's a joyous thing to do."
Steven Moffat described Eccleston's unique sense of humour another interview in the same issue.

"I was trying to work out what would be funny in his voice. You know, he's not going to be Tom Baker, being very grounded and witty and fast and slightly patronising. And he's not going to be sort of exasperated and squeaky and out of control, like Peter Davison. And I remember actually thinking of the line 'Bananas are good' and feeling, 'Ah, that's going to be funny. Chris Eccleston says, "Bananas are good." That's funny.' I don't know why it is. A year later I put it in David Tennant's mouth, and David Tennant – who's one of the funniest men on Earth – isn't funny saying 'Bananas are good'. "Sometimes a line is funny for a particular person and nobody else. And that one is.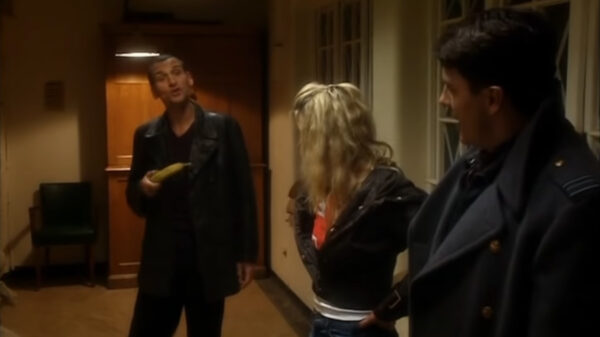 There's nothing very witty about it. It's funny because it fits funny in his mouth. I found Chris' Doctor perfectly funny. There's something fundamentally funny about, you know, the super-intelligent alien from space is this northern lad in a big leather jacket!"
Moffat spoke further on the ninth Doctor's eccentricity.
"He seems like an ordinary bloke for, you know, five minutes and then boom, he says something insane. And one thing I really liked about Chris' Doctor was, to hell with eccentric, he was nuts! He was nuts!"
Eccleston told DWM 563 interviewer Graham Kibble-White that the Big Finish audio adventures he is working on have:
"… so far stayed away from the darker elements of the ninth Doctor. Everybody feels dark enough with this pandemic. I'm really enjoying the lightness of touch the Doctor's applying.
I think, probably, I'm slightly known for the heaviness – my Doctor carried the guilt of the survivor. That was essential to the first series, and that's why they needed me, because I could bring some of that…"
Eccleston praised his Big Finish recording experience to DWM.
"Their process is impeccable. The quality of the writing and the way they make the dramas, even under lockdown – it's fresh, it's honest, it's irreverent. It's professional."
"I've been so overjoyed by the strength of the writing."
The first trailer for The Ninth Doctor Adventures from Big Finish reveals that the ninth Doctor will soon face off against one of his greatest enemies – the terrifying Cybermen, as voiced by Nicholas Briggs.
Doctor Who fans worldwide can now pre-order all four volumes of The Ninth Doctor Adventures from Big Finish, which are available in three formats – collector's edition CD, digital download or limited edition gatefold triple LP vinyl.
Doctor Who Magazine 563 is available by post subscription, on newsstands in the UK or by digital subscription now.